Boosting productivity with Sunsama and Notion is not just a trend; it's a lifestyle change that can significantly impact your work and personal life. In today's fast-paced world, staying organized and focused is more crucial than ever.
This is especially true for individuals who juggle multiple responsibilities, including those with ADHD. Productivity tools like Sunsama and Notion can help you streamline your tasks, manage your time better, and ultimately, achieve your goals more efficiently.
Delving into Sunsama
Before we dive into the nitty-gritty of Sunsama, let's understand why it stands out as a productivity tool. Sunsama is designed to help you manage your daily tasks with ease, offering features that are both intuitive and effective.
Task Management
How does Sunsama make task management easier? It allows you to capture all your tasks for the day from various platforms, prioritize them based on importance or urgency, and schedule them without overdoing it. This feature is particularly useful for avoiding burnout, a common issue many of us face.
Calendar Integration
One of the standout features of Sunsama is its seamless integration with Google Calendar and Outlook. This means you can pull in scheduled meetings or upcoming calls directly into your Sunsama dashboard, making it easier to plan your day without toggling between multiple apps.
Daily Planning
Sunsama's daily planning framework is designed to help you capture, prioritize, and schedule your tasks for the day. It even allows you to set specific time frames for each task, helping you manage your time better. The tool also offers reminders to wrap up your day and reflect, adding a layer of mindfulness to your routine.
Time Tracking
Time tracking is another feature where Sunsama shines. At the end of each week, Sunsama provides a detailed report showing how you've spent your time according to your tasks. This is invaluable for understanding your productivity patterns and making necessary adjustments.
Navigating through Notion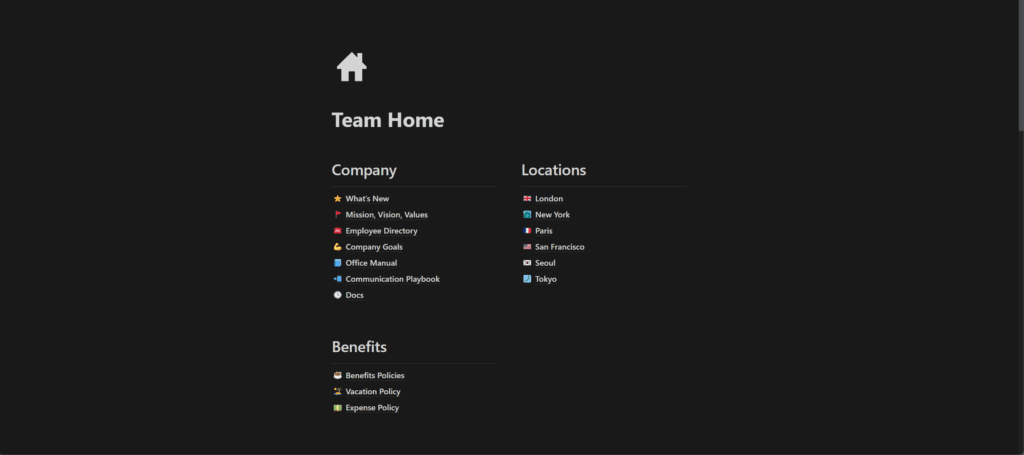 Boosting productivity with Sunsama and Notion is like having a Swiss Army knife for all your organizational needs. While we've already explored how Sunsama can be a game-changer for your daily planning, let's shift our focus to Notion. This tool is a powerhouse for productivity, offering a range of features that can help you manage your work and personal life more effectively.
Customizable Workspaces
Notion's customizable workspaces are a dream come true for anyone who likes to have their digital environment tailored to their needs. You can create different workspaces for various projects or aspects of your life, making it easier to compartmentalize and focus. The drag-and-drop interface allows you to arrange your workspace just the way you like it, ensuring that you have quick access to the most crucial information.
Database and Knowledge Base Creation
One of the standout features of Notion is its ability to create databases and knowledge bases. This is particularly useful for storing important information, be it for work or personal projects. You can create tables, boards, and even calendars, making it a versatile tool for organizing all kinds of data. Having a centralized knowledge base means you spend less time searching for information and more time getting things done.
Task and Project Management
Notion is not just about note-taking and databases; it's also a robust task and project management tool. You can create to-do lists, set deadlines, and even assign tasks to team members if you're using it for collaborative work. The ability to link these tasks to your databases or knowledge bases means that you have all the information you need at your fingertips, streamlining your workflow and boosting productivity.
Collaboration Features
If you're working in a team, Notion's collaboration features are something you can't ignore. You can share workspaces, notes, and databases with your team members, making it easier to work on projects collectively. The comment and mention features facilitate communication within the tool, reducing the need for endless email threads or meetings.
When used with Sunsama's task management features, it creates a comprehensive productivity system that can significantly enhance team efficiency.
By understanding and utilizing the features of Notion, you can create a productivity ecosystem that works for you. Whether you're an individual looking to better manage your tasks or a team aiming to collaborate more effectively, Notion has something to offer for everyone.
Synergizing Sunsama and Notion
Boosting productivity with Sunsama and Notion is like creating a superpower for your workflow. These two tools, when integrated, can make your daily tasks and long-term projects more manageable and efficient. Let's delve into how you can synergize Sunsama and Notion to elevate your productivity.
How Can Integrating Sunsama and Notion Improve Your Workflow?
Sunsama and Notion are both robust platforms, but they shine even brighter when used together. By integrating Sunsama's task management and calendar features with Notion's extensive note-taking and project management capabilities, you create a unified system that streamlines your workflow. This integration allows you to pull tasks from Notion into Sunsama's daily planner, ensuring that you're always on top of your to-dos.
Steps to Integrate Sunsama and Notion Seamlessly
Connect Your Accounts: The first step is to connect your Sunsama and Notion accounts. You can do this by going to Sunsama's settings and selecting the Notion integration option.
Select Workspaces: Choose which Notion workspaces or databases you want to sync with Sunsama. This ensures that only relevant tasks are imported.
Automate Task Import: Use Sunsama's automation features to automatically pull tasks from Notion into your daily or weekly planner.
Two-Way Sync: Enable two-way sync to ensure that any changes made in one platform are reflected in the other. This keeps your information consistent and up-to-date.
Review and Plan: Once integrated, review your Sunsama daily planner. You'll see tasks from Notion appearing in your schedule, allowing you to plan your day more effectively.
ADHD-Friendly Productivity
When it comes to ADHD-friendly productivity, Sunsama and Notion offer features that can be particularly beneficial. These tools provide a structured yet flexible environment that can help individuals with ADHD manage their time and tasks more effectively.
How Can Sunsama and Notion Help Individuals with ADHD?
Both Sunsama and Notion have features that cater to the unique challenges faced by individuals with ADHD. Sunsama's focused daily planner helps in breaking down tasks into manageable chunks, making it easier to start and complete activities. On the other hand, Notion's customizable templates allow for a personalized organization system that can be adapted to individual needs.
Testimonials from Users with ADHD
Sarah: As someone with ADHD, I've always struggled with time management. Sunsama's daily planner has been a game-changer for me. It helps me focus on one task at a time, reducing overwhelm.
Mike: Notion's flexibility allows me to create a workspace that suits my ADHD brain. I can easily switch between different views like Kanban, list, or calendar, depending on what I need.
Emily: Integrating Sunsama with Notion has made my life so much easier. I can now plan my day in Sunsama and have all the resources I need in Notion. It's the perfect ADHD-friendly system for me.
By integrating Sunsama and Notion, not only do you boost your productivity, but you also create an ADHD-friendly environment that can make task management and organization less daunting.
Tips for Boosting Productivity with Sunsama and Notion
Boosting productivity with Sunsama and Notion is not just about using the tools but mastering them. This section aims to provide you with additional tips and tricks to get the most out of these platforms. Let's explore some common practices and routines that can be established using Sunsama and Notion.
What Are Some Additional Tips for Maximizing Productivity with Sunsama?
Use the Priority Matrix
Sunsama's Priority Matrix feature allows you to categorize tasks based on their urgency and importance. This helps you focus on what truly matters and prevents you from getting bogged down by less important tasks.
Timeboxing Technique
Timeboxing is another effective strategy. Allocate specific time slots for each task in Sunsama's daily planner. This ensures that you're dedicating enough time to each activity without overextending yourself.
Gamify Your Tasks
To make your work more engaging, consider gamifying your tasks. Sunsama offers features that allow you to set challenges and rewards, making the process more enjoyable and motivating.
How Can You Use Notion to Further Enhance Productivity?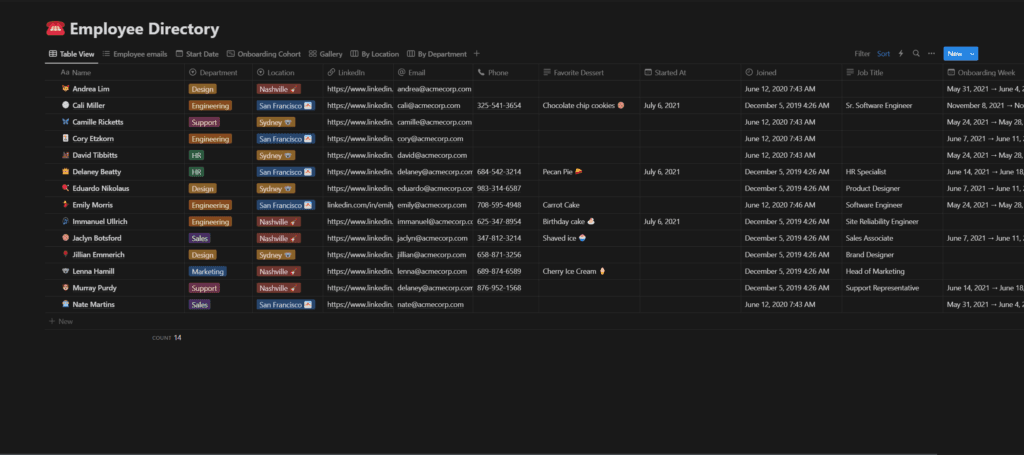 Create Custom Templates
Notion's customizable templates can be a lifesaver. Create templates for recurring tasks or projects to save time and maintain consistency.
Utilize the Database Feature
Notion's database feature allows you to store and manage a plethora of information. Use it to create a knowledge base that can be easily accessed by you or your team, streamlining the information retrieval process.
Collaborate Efficiently
Notion excels in collaboration. Use its sharing features to work on projects with team members in real-time, ensuring everyone is on the same page.
Conclusion
In summary, Sunsama and Notion are powerful tools that can significantly aid in boosting productivity. From task management and time tracking in Sunsama to customizable workspaces and collaboration features in Notion, these platforms offer a range of options to streamline your workflow.
We encourage you to explore and integrate these tools into your daily routines for enhanced productivity and management. Whether you're an individual looking to get more done or a team aiming for better collaboration, Sunsama and Notion have got you covered.
---
---