In the current era of digital transformation, project management and team collaboration tools have become an integral part of successful businesses. One such innovative tool that has gained significant attention is Notion. This all-in-one workspace offers a robust platform that combines note-taking, task management, and project planning capabilities, making it a powerful asset for teams seeking to boost their productivity and efficiency.
In this comprehensive guide, we delve into the world of Notion, exploring its features, benefits, and how you can leverage it to transform your team's productivity.
Grasping the Concept of Notion
Before we delve deeper into the utilization of Notion for team productivity, let's first understand what Notion is. Notion is a versatile tool designed to cater to your varied productivity needs.
From note-taking to managing complex projects, Notion is a consolidated workspace that brings all your requirements under one umbrella. It combines the functionalities of traditional spreadsheets, databases, and note-taking apps into a single platform, offering a flexible workspace that can be adapted to your specific needs.
Why Notion is a Game Changer for Team Productivity
Notion stands out from the crowd due to its comprehensive features that are designed to cater to the diverse needs of teams. Here are some reasons why Notion is a game-changer for team productivity:
Comprehensive Workspace
Notion brings together all your productivity needs into a single platform. It combines note-taking, task management, project planning, and knowledge management into one cohesive unit. This means you don't need to switch between multiple tools, saving you time and increasing your efficiency.
Customizable and Flexible
Notion's interface is highly customizable, allowing you to create a workspace that suits your specific needs. Whether you want to create customized pages, databases, or templates, Notion gives you the flexibility to do so. This ability to tailor the workspace to your requirements makes Notion a powerful tool for enhancing team productivity.
Enhances Collaboration
Notion is designed to foster collaboration within teams. With its real-time collaboration feature, team members can work together on the same page, making changes that are immediately visible to others. Notion also allows you to share pages and databases with your team members, promoting transparency and accountability.
Integrates with Other Tools
One of the key strengths of Notion is its ability to integrate with other tools and services. This means you can connect Notion with tools like Google Drive, Trello, and Slack, centralizing your workflow and avoiding the need to switch between different apps.
Setting the Stage: Getting Started with Notion
Getting started with Notion is a straightforward process. You can sign up for free and begin exploring its myriad features. Notion provides comprehensive guides and tutorials that can help you understand the platform and its functionalities better.
Once you've signed up, you can start creating pages, databases, and templates, and organizing them to suit your requirements.
Navigating Notion's Interface
Notion's interface is designed to be user-friendly and intuitive. The primary building blocks of Notion are pages, and you can access them through the sidebar menu on the left. Creating a new page is as simple as clicking the '+' button and selecting 'Page'.
You can add various elements to your pages, such as text, images, videos, and more. Notion's unique feature is the use of 'blocks', which can take multiple forms, including text, images, web bookmarks, and videos. Understanding how blocks work is crucial in leveraging Notion's full potential.
Organizing Your Workspace in Notion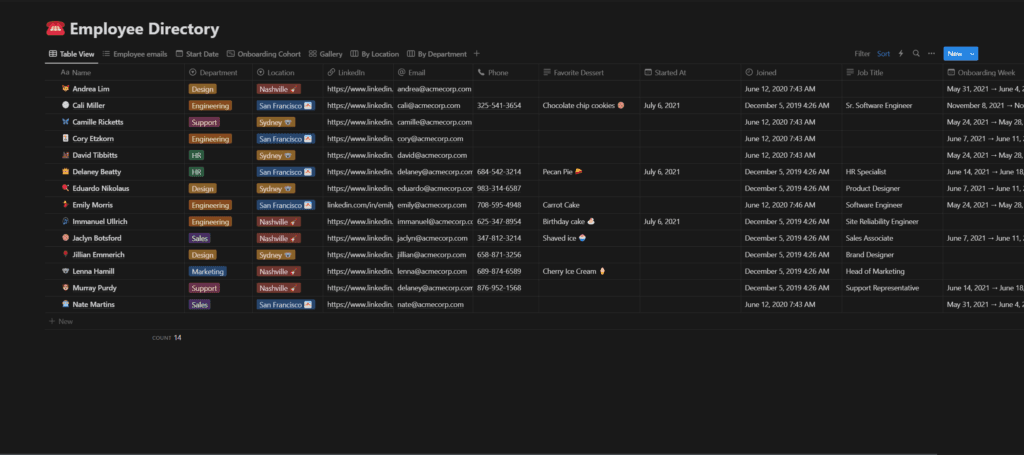 One of the key benefits of Notion is its ability to help you stay organized. Here are some ways you can utilize Notion to keep your workspace tidy and efficient:
Creating and Managing Pages
Pages form the backbone of your Notion workspace. They are versatile and can be used for a multitude of purposes, such as notes, tasks, or entire projects. The nesting capability of pages is a unique feature of Notion that allows you to create a hierarchical structure that is easy to navigate.
Utilizing Databases
Databases are a powerful aspect of Notion. They allow you to store and organize data in a structured format. You can add multiple fields to your databases, such as text, dates, or checkboxes, and sort and filter your data according to your requirements.
Implementing Templates
Templates are pre-made pages or databases that you can use to start your work quickly. Notion offers a range of templates for various use cases. You can also create and save your templates for future use, eliminating the need to create pages or databases from scratch.
Boosting Productivity with Notion's Key Features
Notion is packed with features designed to boost your productivity. Here are some key features that can help you maximize your efficiency:
Task Management and To-Do Lists
Notion's task management and to-do list features are among its most popular. You can create tasks, assign deadlines, and set reminders, ensuring you never miss a deadline.
Note-Taking and Knowledge Management
Notion's note-taking and knowledge management features allow you to create and save notes on various topics and organize them into different categories or hierarchies. This makes it easy to find information when you need it.
Project Planning and Tracking
Notion offers robust project planning and tracking features, making it ideal for managing complex projects. You can create detailed project plans, assign tasks, and monitor progress, ensuring that your projects stay on track.
Collaborating Effectively with Your Team Using Notion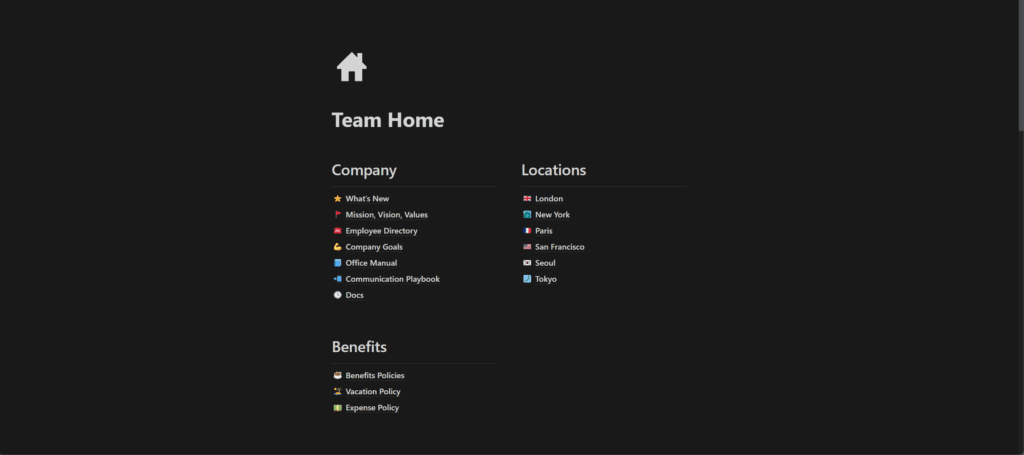 Notion is designed to foster collaboration within teams. With its user-friendly interface and powerful features, Notion is ideal for teams looking to streamline their workflow and enhance productivity.
Sharing and Permissions
Notion's sharing and permissions feature enables you to share your pages or databases with your team members or external collaborators. You can set different access levels to your pages or databases, ensuring that your data remains secure.
Real-Time Collaboration
Notion's real-time collaboration feature facilitates seamless teamwork. Team members can work together on the same page or database, and changes made by one member are immediately visible to others.
Integrating with Other Tools
Notion's ability to integrate with other tools is a standout feature. You can connect Notion with tools like Google Drive, Trello, and Slack, allowing you to centralize your workflow and avoid the need to switch between different apps.
Maximize Notion's Potential with These Tips and Tricks
To make the most of Notion, here are some tips and tricks:
Keyboard Shortcuts
Notion's keyboard shortcuts can help you navigate the platform faster and more efficiently. Familiarize yourself with these shortcuts to boost your productivity.
Customizing Your Workspace
Take advantage of Notion's customizable interface to create a workspace that suits your preferences. From changing the color scheme to creating custom icons, you can personalize Notion to match your style.
Utilizing Community Resources
Notion has a robust community of users who share their tips and tricks. Join Notion's official groups, follow relevant hashtags, or watch YouTube tutorials to learn from other users and enhance your Notion skills.
Wrapping Up: Unleashing Collaborative Work with Notion
Notion is more than just a productivity tool. It's a transformative platform that can redefine how your team works. With its comprehensive features, customizable interface, and powerful collaboration capabilities, Notion is the key to unlocking your team's full productivity potential.
So why wait?
Start your journey with Notion today and watch your team's productivity soar to new heights.
---