Generational gaps in Filipino families are more than just a topic of casual conversation; they are a pressing issue that affects the dynamics within households. These gaps often arise from differing value systems and mindsets between older and younger generations, leading to misunderstandings and strained relationships.
This blog aims to shed light on the traditional mindset of older Filipinos and offer insights on how to bridge these generational divides.
The Traditional Mindset of Older Filipinos
Before diving into the specifics, it's important to understand the broader context of the values and beliefs held by older generations in the Philippines. This will help us appreciate why these generational gaps exist in the first place.
What Values Do Older Filipinos Hold Dear?
Older generations in the Philippines are typically guided by a set of traditional values that have been passed down through the years. One of the most emphasized values is respect for elders. In Filipino culture, showing deference to older family members is not just encouraged; it's expected.
How Do These Values Impact Family Dynamics?
The emphasis on respect for elders regularly translates into a family-first approach, where individual needs and desires are secondary to the family's collective well-being. This can create tension with younger generations, who may prioritize personal growth and independence.
What are the Traditional Roles in Filipino Families?
In addition to respect and family-centric values, older Filipinos frequently adhere to traditional roles within the family. Men are generally considered the breadwinners, while women are expected to manage the household. These roles can clash with the more progressive views held by younger generations.
Why is There an Emphasis on Traditional Roles?
The focus on traditional roles is deeply rooted in the history and culture of the Philippines. It is typically considered a way to maintain stability within the family unit. However, these roles are increasingly being questioned by younger generations who are exposed to different cultural norms and opportunities for education and employment.
The Evolving Views of Younger Filipinos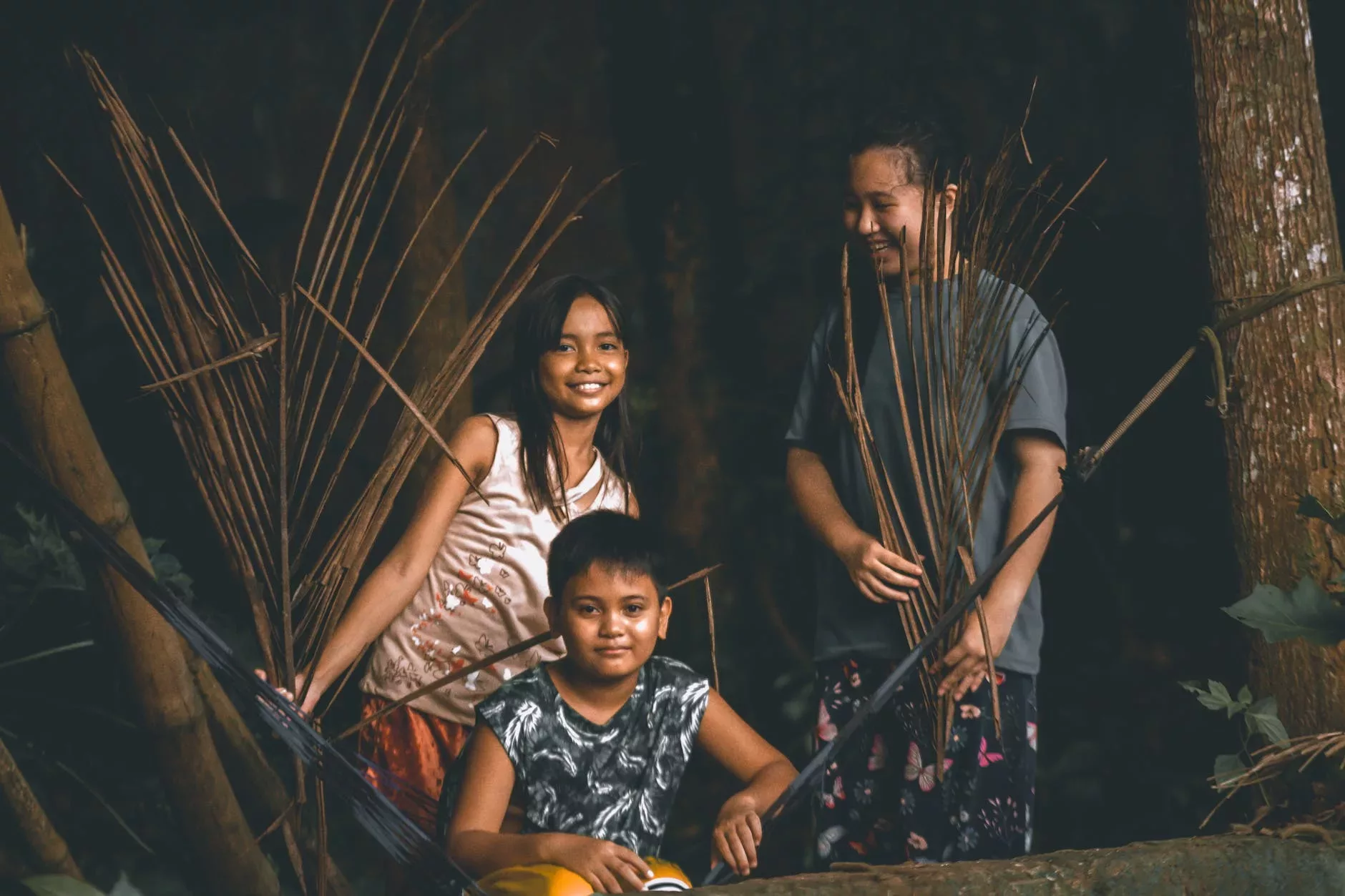 How are Younger Filipinos Changing Family Dynamics?
Younger Filipinos are not just passive recipients of traditional family values; they are active agents of change. They are breaking the cycle of toxic family dynamics by advocating for open communication, individual rights, and modern values. This shift is significantly influenced by globalization and digital connectivity, which have broadened the perspectives of younger Filipinos.
The Rise of Open Communication and Individual Rights
Younger generations are increasingly challenging the notion that problems should be swept under the rug. They advocate for open dialogue to resolve misunderstandings and conflicts within the family. This is a departure from the traditional approach, where issues are often ignored or glossed over with a shared meal or a simple smile.
Globalization and Digital Connectivity: Catalysts for Change
The influence of globalization and digital connectivity cannot be overstated. Younger Filipinos are exposed to diverse viewpoints and cultures, which has led them to question traditional norms and values.
For instance, they are more optimistic about their future compared to their global peers. They are also more informed and engaged in political and social issues, although there is a sense of disillusionment with the current political system.
The Generational Gap: A Glimpse Into Filipino Households
What Does the Generational Gap Look Like in Everyday Life?
The generational gap manifests in various ways within Filipino families, affecting daily interactions, decision-making, and conflict resolution. This section will share some real-life scenarios or anecdotes that illustrate these manifestations.
Daily Interactions and Decision-Making
In many Filipino families, older members expect younger ones to conform to traditional roles and values. This often leads to tension when younger family members, influenced by modern values, seek to assert their individuality.
Real-Life Scenarios: The Generational Gap in Action
Consider a family dinner where a younger member expresses a desire to pursue a career in the arts, only to be met with skepticism or outright disapproval from older family members. Such scenarios are not uncommon and reflect the deep-rooted generational gaps that exist within Filipino families.
How Can We Bridge the Generational Gap?
Understanding and accepting the differences between generations is crucial for improving family communication and reducing the generation gap. Here are some strategies to navigate these complex dynamics:
Take an Interest in Each Other's Worlds
It's essential to be aware of the interests and concerns of family members from different generations. For instance, older family members can learn about the social networks, movies, or series that younger members are into. This not only fosters understanding but also helps in setting sensible limits.
Encourage Healthy Communication
Open dialogue is vital for any relationship. Establish a bond of affection, respect, and trust from an early age. Feeling valued will encourage fluid and healthy family communication, bridging the generational gap effectively.
Respect Individuality and Differences
It's crucial to respect the differences between generations. Be open to change and advise family members without criticizing, judging, or belittling their lifestyle or generation.
What Positive Outcomes Can We Expect?
Addressing generational gaps isn't just about resolving conflicts; it's about fostering a culture of understanding and growth within the family. Here's what can emerge from this endeavor:
Stronger Family Bonds
Understanding and compromise can lead to stronger family bonds. The family becomes a support system where each member feels heard and valued.
Mutual Respect
When families work together to bridge generational gaps, it fosters an environment of mutual respect. Older family members learn to appreciate the fresh perspectives that younger generations bring, and vice versa.
Personal Growth
Confronting and resolving family issues can lead to significant personal growth. It provides an opportunity for self-reflection and a better understanding of one's values and beliefs.
Embrace Change for a Harmonious Household
Change is inevitable, but it doesn't have to be a bad thing. Families that embrace change and work together to navigate it are more likely to build a harmonious household.
What Have We Learned About Bridging Generational Gaps in Filipino Families?
As we've navigated through the complexities of generational gaps in Filipino families, it's clear that this is a multifaceted issue. From the traditional mindset of older Filipinos to the evolving views of younger generations, the divide is real but not insurmountable. We've also explored practical strategies for harmonious co-existence and the positive outcomes that can emerge from addressing these gaps.
It Takes a Village: The Collective Effort for Harmony
Bridging generational gaps is not the responsibility of one family member or one generation; it's a collective effort. Understanding, communication, and compromise are key elements in this endeavor. By taking proactive steps to bridge these gaps, families can foster stronger bonds, mutual respect, and personal growth.
Final Thoughts
In conclusion, generational gaps in Filipino families may present challenges, but they also offer opportunities for growth and understanding. By acknowledging these differences and working together to bridge them, Filipino families can create a more harmonious and supportive environment for all generations.
By embracing change and fostering open communication, we can turn generational gaps from a point of contention into a source of strength. After all, each generation has something valuable to contribute, and it's through this collective wisdom that families can truly flourish.
---
---