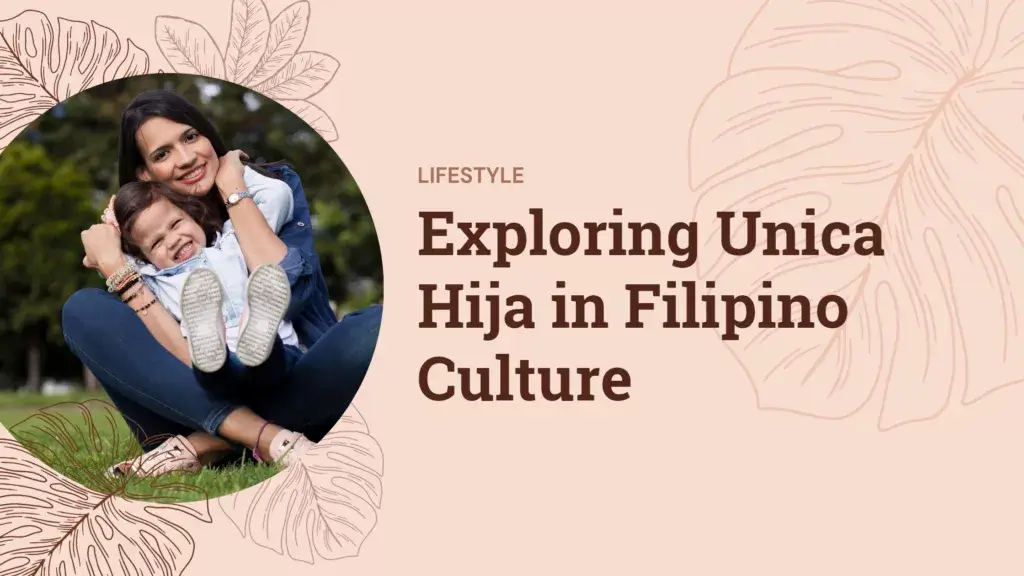 Unica Hija, or "only daughter" in Filipino, holds a unique position in the traditional family structure of the Philippines. As the sole female child, she is often treated with extra care and attention, but also carries the weight of fulfilling certain expectations and responsibilities.
In this captivating topic, we delve into the role and perception of daughters in Filipino families and discover how Unica Hija is viewed through the lens of culture, tradition, and gender roles.
Cultural Background of the Philippines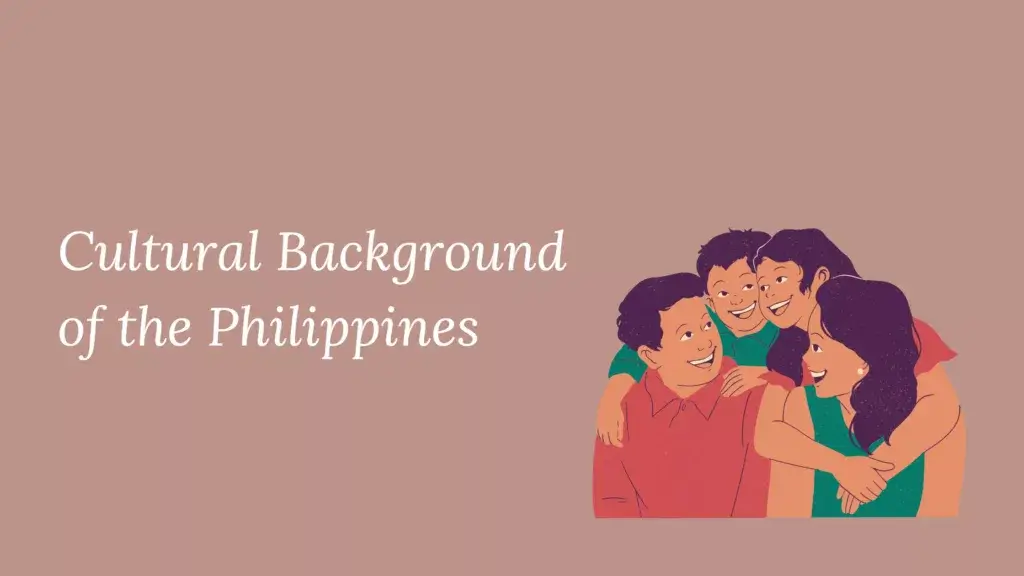 The Philippines is a country with a rich cultural heritage that dates back thousands of years. The country has been influenced by various cultures, including Malay, Chinese, Spanish, and American. These influences have shaped the Filipino culture, including the role of women in society.
In Filipino culture, family is highly valued, and the family structure is patriarchal. The father is the head of the household and is responsible for providing for the family's financial needs. The mother, on the other hand, takes care of the children and the household. This traditional gender role has created a set of expectations for daughters in Filipino families.
Traditional Gender Roles in Filipino Families
In traditional Filipino families, gender roles are clearly defined. The father is expected to be the primary breadwinner, while the mother takes care of the household and the children. Daughters are expected to help their mothers with household chores and take care of their younger siblings. They are also expected to be respectful to their elders and put the needs of the family before their own.
These gender roles have been passed down from one generation to the next, and they have become deeply ingrained in Filipino culture. While there have been some changes recently, many families still adhere to these traditional gender roles.
The Role of Daughters in Filipino Families
Daughters play a crucial role in Filipino families. As the only female child, they are often viewed as the light of the family and are given special attention and care. They are expected to be obedient and respectful to their parents and elders. They are also expected to help their parents with household chores and take care of their younger siblings.
Daughters are expected to excel in their studies and get a good education. Education is viewed as a way to improve their future and provide opportunities for them to succeed in life. However, daughters are also expected to prioritize their family's needs over their aspirations.
What Does it Mean to Be an "Unica Hija"?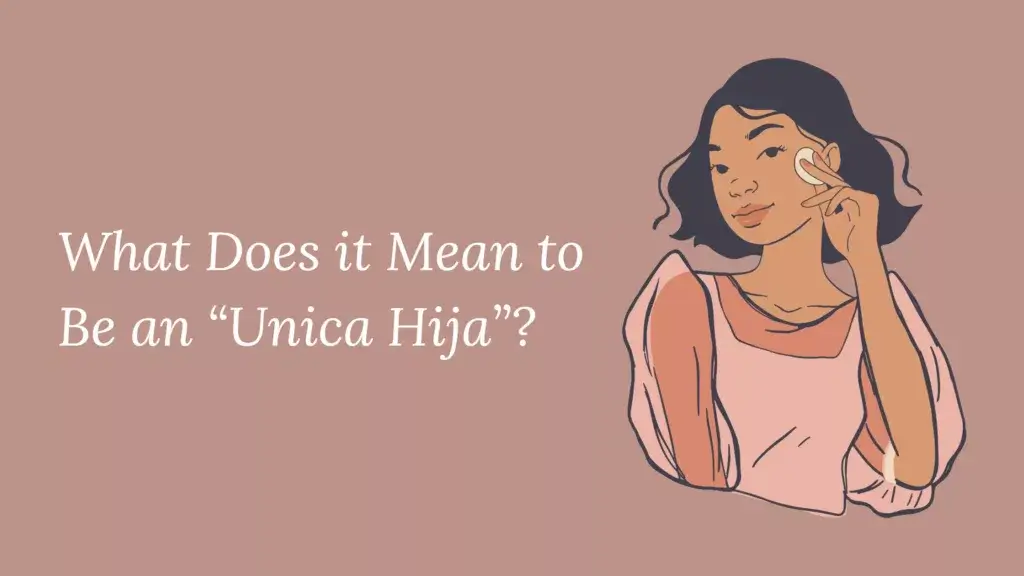 In the heart of Filipino culture, the term "Unica Hija" means the only daughter in a family. It's a special label, one that I know all too well because I am one! Being an Unica Hija comes with a unique blend of expectations, responsibilities, and yes, privileges.
Growing up, I was always aware that my parents had specific hopes for me. They wanted me to excel in my studies, be respectful, and take on household responsibilities. It was a balancing act – trying to meet these expectations while finding my path.
What's Expected of an "Unica Hija"?
Traditionally, the Unica Hija is seen as the family's gem. We're often expected to be obedient, nurturing, and responsible. These expectations stem from deep-rooted gender roles in Filipino culture. We are typically tasked with housework, caring for younger siblings, and upholding the family's honor.
But don't get me wrong, it's not all about chores and duties. It's also about the unique bond we share with our families.
Perception of Daughters in Filipino Culture
In Filipino culture, daughters are viewed as the pride and joy of the family. They are often pampered and given extra attention, but they also carry the weight of fulfilling certain expectations and responsibilities.
Daughters are expected to be obedient, respectful, and take care of their younger siblings. They are also expected to uphold the family's reputation and honor.
However, the perception of daughters in Filipino culture has also led to some negative consequences. Some families prioritize the education and future of their sons over their daughters.
This has led to a gender gap in education and employment opportunities. It has also led to the practice of arranged marriages, which can be detrimental to the daughter's well-being.
Shifting Perspectives and Modern Challenges
How Are Things Changing for the "Unica Hija"?
Globalization has had a significant impact on Filipino culture, including the perception of daughters in Filipino families. With the rise of social media and the internet, Filipinos are exposed to different cultures and ideas. This exposure has led to a shift in traditional gender roles and perceptions of daughters.
Many families now prioritize the education and future of their daughters over their sons. This shift has led to more women entering the workforce and taking on leadership roles in society. It has also led to a more gender-equal society, where both men and women are valued for their contributions.
More and more, we're encouraged to pursue careers, voice our opinions, and make our own choices. But this shift brings its set of challenges. Balancing traditional expectations with modern aspirations can be tough. It's a struggle many Unica Hijas face, including myself.
Breaking Stereotypes and Empowering Daughters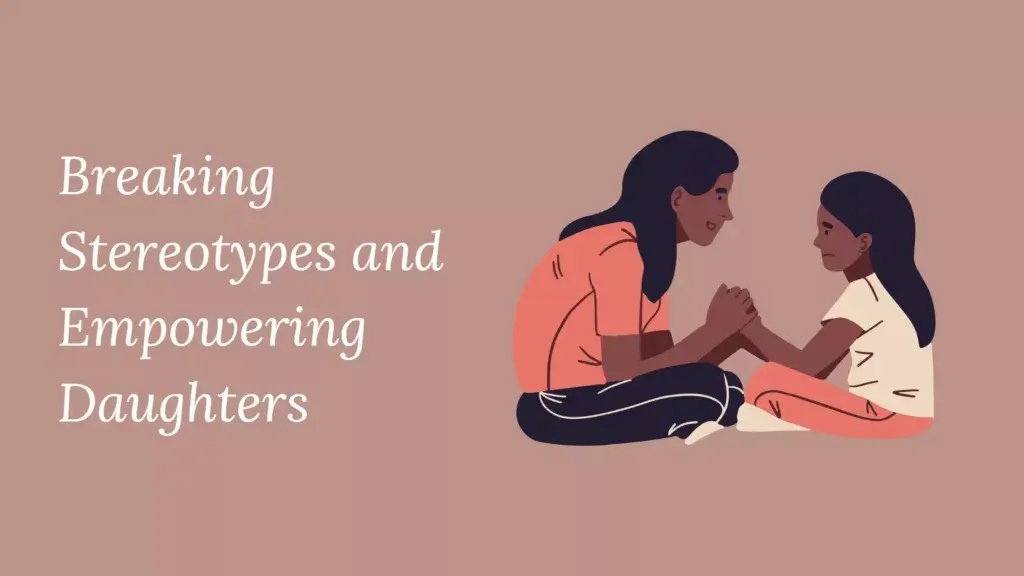 Why Should We Break Gender Stereotypes?
Breaking gender stereotypes is vital. It allows every Unica Hija to realize their potential without being boxed into traditional roles. Look at Lea Salonga, a globally recognized Filipina artist, or Maria Ressa, a brave journalist who's made waves internationally. They're prime examples of women who have defied societal expectations.
It is essential to break the stigma and create awareness about the role and perception of daughters in Filipino families. This can be done by educating the younger generation about gender equality and the importance of respecting women. It can also be done by encouraging families to prioritize the education and future of their daughters.
There should also be efforts to provide equal opportunities for both men and women in education and employment. This will help bridge the gender gap and create a more gender-equal society.
How Can You Follow Your Dreams?
It's important for every Unica Hija to know that it's okay to have dreams and passions outside societal norms. Embrace your individuality. Don't let societal pressures dim your light. Remember, it's your life. Be bold in your choices, seek guidance when needed, and always stay true to yourself.
I believe that every Unica Hija can create her own path while remaining deeply rooted in our rich Filipino culture. It's all about striking a balance and finding your own unique rhythm.
Coping Mechanisms for Unica Hija
Being an Unica Hija can be challenging, but there are coping mechanisms that they can use to manage the pressure and stress. One of the most important things is to have a support system. This can be their friends, family, or a mentor who can offer guidance and encouragement.
Unica Hija can also learn to set boundaries and prioritize their needs. They can communicate with their parents and express their concerns and aspirations. They can also seek professional help if they are struggling with stress or anxiety.
Why is Family Support Important for an "Unica Hija"?
Family support plays a crucial role in empowering any "Unica Hija." Growing up, I've felt the strength of my family's support. They've been my pillar of strength and source of wisdom. Also, they've helped shape my dreams and aspirations. They've celebrated my victories and lifted me up during my failures.
But building strong relationships doesn't just happen. It requires open communication, understanding, and mutual respect. Listening to each other, being there during the good and bad times, and giving space for individual growth, can foster healthier relationships.
How Can We Build Empowering Communities?
Building supportive communities can also greatly empower an "Unica Hija." This can be through school, local communities, or online platforms. I've found solace and empowerment in groups that share similar experiences and aspirations. These communities can provide comfort, motivation, and resources to help us navigate life's challenges.
For instance, organizations like Girls Who Code or the Filipina Women's Network offer mentorship, workshops, and support for young women. They are platforms that enable us to learn, grow, and empower each other.
What's My Take on Being an "Unica Hija"?
Being an "Unica Hija" is a journey filled with unique challenges and rewards. It's a journey that has taught me resilience, empathy, and the importance of staying true to myself. It's a path that's deeply rooted in our Filipino culture, a path that carries the weight of expectations but also the freedom to break norms and make my own choices.
I believe that every "Unica Hija" has the potential to achieve great things. By challenging stereotypes, seeking support, and embracing our individuality, we can pave our own way. We can redefine what it means to be an "Unica Hija" in today's world.
So, to every "Unica Hija" out there, I hope you continue to embrace your uniqueness. Let's strive for growth and empowerment, not just for ourselves, but for every daughter, sister, and woman in our community.
---