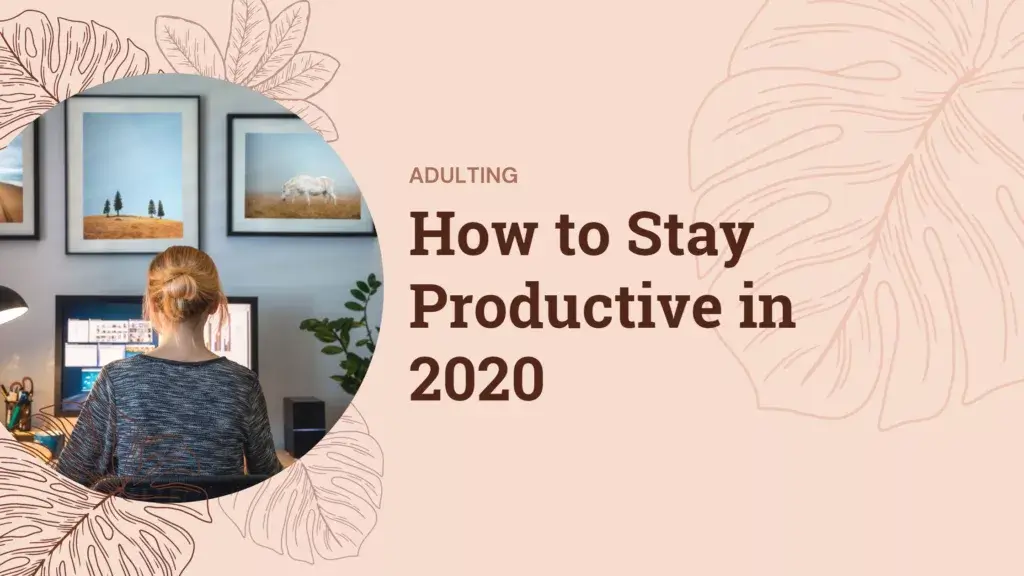 Remote workers have independence when it comes to organizing their schedules. And we all know that independence comes with responsibility, and you need to make sure you stay on top with your accountability. Do you wonder how to stay productive in 2020?
When you think of digital nomads, you may think they have the dream job; they travel as much as they can, learn new cultures, meet people all around the world, and take amazing pictures. Yes, this is all true, but when it comes to organizing their schedule, it could become a puzzle. Here are some handy tips that digital nomads can take to be more productive.
How to stay productive in 2020?
Plan your day ahead
Planning your day the evening before is excellent for digital nomads because the next day, you won't be all over the place with your tasks. To create an organized schedule, you need to make a to-do list that'll help you prioritize what's more important. This way you can put more effort into those tasks that require it the most.
On the other hand, you could also work with time-blocking your activities. This will give you a clear perspective of how your working day will be.
Know how to deal with distractions
When working as a digital nomad, you'll surely find distractions. The best thing you can do is to find a quiet and relaxing place to work. This will ensure that you won't deal with other people around you.
A good habit is to plan where you'll be working the next day, whether it is a coffee shop or a coworking space. This last option is great because it's meant for people like you. You can always Google the best spots where you can work the day before going out. Besides, you must silence everything. Your phone is a major source of distractions.
There's a way to avoid procrastination
Procrastination is a digital nomad's worst nightmare when staying productive. However, you can always find a way to avoid it. It's important that you set clear goals so you commit to completing the tasks even if they're small. Incentives will be your best friend. If you take incentives for yourself, they'll keep you motivated to complete your tasks without distractions.
Use your travel hours to work
The time you spend when traveling can be very useful. Sometimes you spend 1-2 hours or more waiting for a delayed airplane, or maybe when you're traveling on a train. You must use this time wisely so you stay as productive as possible and then you can spend more time sightseeing or taking pictures.
Most train stations and airports have internet access, so you can utilize this to keep working.
Make time for exploring
Remember that you're still traveling, although you want to stay productive, you need to take time for yourself and enjoy the beauty of the place you're visiting. If you effectively use your time by organizing your schedule and reducing distractions, you'll be able to have some time for yourself and won't even have to worry about work because you already did the required tasks.
Exploring is good for your mental and physical health, spending too much time sitting next to your computer with no rest will take away all your energy and you won't be productive at all that way.
Try the Pomodoro technique
The Pomodoro technique is one of the most effective habits for time management. It consists of selecting a task you want to work on, set the Pomodoro time tracker, which is usually 25 mins and you should finish that specific task by the time it rings. However, we all know that not all tasks take us 25 mins to complete them. Some of them take longer or even less.
The solution to this is to work on a variation of the Pomodoro technique, which consists of you setting your workflow. For example, you can select a task, track the time it'll take you to complete that specific task with no interruptions, and use this data for your next tasks. The Pomodoro technique is an excellent tool that'll surely make you more productive.
---