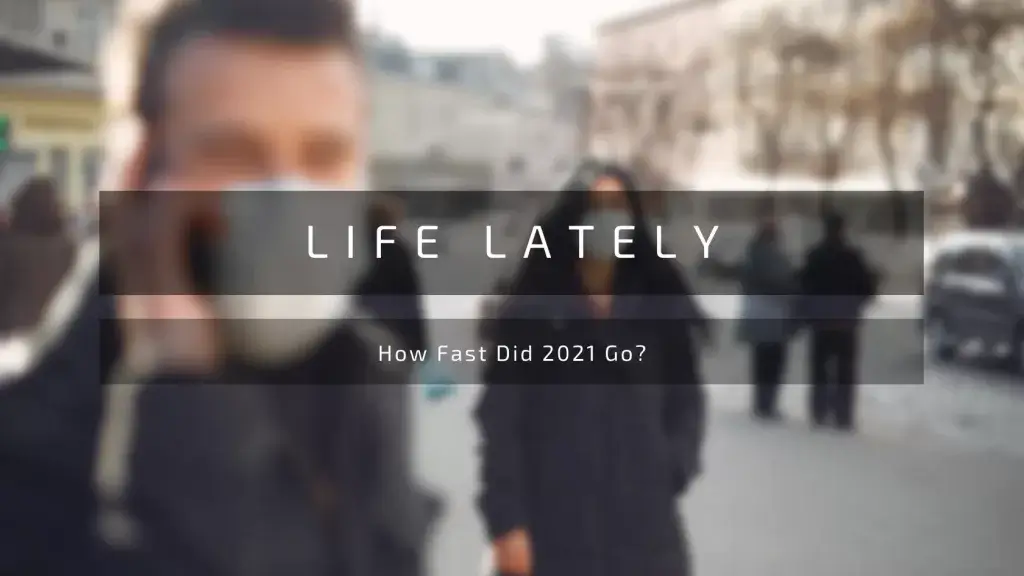 Last year, the COVID-19 pandemic shocked the world and put it into temporary paralysis. A lot of us felt its tumultuous effects as many of us shifted to remote work, while others braved the outside world to earn money to survive. In our country, a lot went out of their way and even their comfort zones to survive. The same goes with me, as someone diagnosed with mental health issues, 2021 passed by quite fast and it got me asking, how fast did 2021 go?
The year that was 2021
This year transformed me, quite literally. It started earlier this year when I got my heart shattered into pieces. My words express the gloom and grief but I took it as a sign that I will see my higher vibrations soon enough. January was a dreadful month, so to speak. It started well however along the way, unfortunate things unraveled. The break-up was one of those things.
To meet a person in your life and start creating and planning a future with them means a lot. Some possess these ideations of meeting their true love at a very young age and work together to create the future that they want. Similar things like that happened to me. Looking back at the months that went by, I realized how fast did 2021 go.
Moving forward, I continued seeing my psych and I got diagnosed with Adjustment Disorder with anxious and depressive moods. Back when I did not consult a psych or a medical professional, I usually find myself wondering what could I be battling with or what struck me. Now that I know, it feels better since I know what I'm fighting and I get to study it too when I'm not busy with work or with writing here. Believe me, with my depressive episodes, things got quite harder to do. Surviving each day was one of them.
To those curious, I'm taking anti-depressants and anti-psychotic meds for my insomnia/anxiety.
Disclaimer: These meds are prescribed to me by my psych. Consult your psych before trying to get these meds.
How did I cope?
One of the best things about seeing a psych is learning more about what your sickness is and how to overcome it. Going through different mental health issues aggravated by the current living condition in our country makes it a lot harder. Truth be told, a lot of my days consisted of contemplating how to survive. During those days, getting up and preparing my own food felt such a heavy thing to do. However, Dakila stayed with me and helped me get up during those days. He reminded me that I need to get up because he cannot serve his own food. Then, I remembered that someone depends on me to live. I cannot disappoint him because he will end up without me and that's more painful than ever.
Through the weeks, I discovered ways that help me manage my anxiety and depression. One of those includes yoga. I got a membership with Move Well with Jen Non. It helped me reconnect with my chakras, mind, and soul. After weeks of practicing yoga, I even learned to create stronger boundaries not just on myself but also with the people around me. Honestly, I felt tired of befriending people just because. I crave authenticity and loyalty. Frankly, that's what people deserve these days.
Rising like a phoenix, my 28th solar return
How fast did 2021 go? Easy, this year marked my 28th year of existing on this planet. First, I felt like I wasted two (2) years already of my existence because of this forsaken lockdown that our government has poorly managed. People continue losing their lives, risking everything for survival, and still fighting for their lives. For some of us, we are fortunate to continue working from the comfort of our homes without facing the risk of exposure. Therefore, I truly admire the people going in and out to work and provide for their families. Indeed, it is a heroic deed that deserves all the attention and praise. Without our front liners, we would have died early on.
Last April 2021, I celebrated my 28th birthday in the most unfashionable way possible. It marked the second quaranbirthday (quarantine birthday) ever since the pandemic lockdown started in the Philippines. At first, it felt bittersweet since Dakila and I were the only ones in the flat and all of my family members are back home. The cousin who lived closest to me did not want to risk my safety by visiting me since he's an economic front-liner. However, he sent me my fave foods from Amber, namely, lumpiang shanghai, spaghetti, and pichi-pichi! All of the traditional foods you see when you celebrate your birthday.
Aside from the food from my cousin, I received food and surprise gifts from my friends. Some sent me cake, chapchae, and even snacks and pizza. My other work then sent me cake and Korean beef as gifts. I truly appreciated it since it was the first time that I received a surprise or a gift from work. Yes, you read that right! It marked the first time that I received gifts from people at work!
Moving forward, I wrote something about my 28th birthday when I changed my profile photo on Facebook. Also, the caption there is different from the one I posted on my Instagram. I wrote it as if a farewell letter to the people who left me and a gratitude letter to those who stayed through thick and thin.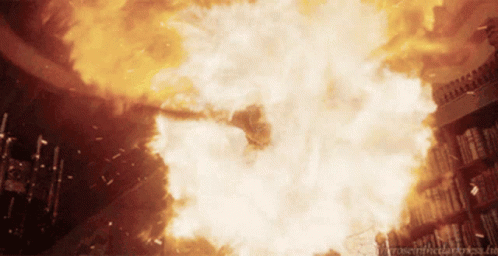 How fast did 2021 go when it comes to working?
With the pandemic aggravating everything that everyone is going through, thinking about hustling even more in order to survive lurks and ever escapes our minds. Some of us worked two or more jobs in order to support our lives and even our families. In my case, I worked two jobs last year in order to fulfill my duties and obligations but also fuel my talents and skills. However, I had to let that idea go and recover. I knew that I hit rock bottom and got stuck in my own abyss.
As I heal and find my way back, I needed to let go of some baggage in order to fully become aware of the things I have no control of. Sometimes, we feel that we need to hold onto everything in order to move forward. But in reality, we really need to cut off some times, eventually, stop talking to people, and even outgrow others in order to achieve our inner peace.
When 2021 arrived, I looked forward to moving forward with my career as well. Ever since finding a job in the local scene that was in line with what I was doing ever since and it really felt nice. Soon after facing different challenges while working remotely, I felt that it was time to move forward also and progress. It may not be the ideal time because of the pandemic but as someone who takes calculated risks, I had to be very strategic with this move.
What happened next?
While planning on the next move, the thought of going back to freelancing lurked in my mind. Honestly, it was something that I thought would do me good. But knowing my current state, I didn't think it was the most optimal work or thing to do for me. When I started exploring different opportunities out there, only two (2) stood out and one of those eventually hired me.
I do feel good about working in my current company because I sense that the team works well. Everyone seems to help everyone become better at their jobs. They also are mindful about mental health and even let us loan laptops for work. So, for those who feel lost and wondering if you will do great, yes you will!
It may take you years but the wait is worth it!
Embracing the new chapter of 2021
What's in store for me now?
As I start work with a new company, things took a turn and things happened that I did not expect. Doors opened and even windows got opened. Slowly, I saw myself opening up again. I definitely knew that I closed everything but sometimes, there are just people who would melt your walls. They will never force you to talk to them and will just listen to you wholeheartedly to your endless quirks and funny stories.
Another thing about 2021, I still live independently with Dakila and fully supporting myself to survive while still managing my mental health. My anti-depressants and my anti-anxiety meds are really expensive and not covered by any health cards. So, budgeting is really challenging since there are still bills to pay. One wish for the 2022 national elections, elect someone who cares about mental health just as physical health. We need more laws protecting our mental health!
Also, last August, I got my first dose of the Moderna vaccine. The only side effect I felt was the soreness of the vaccine spot. Moving around and doing chores got tough for at least two (2) days but got no chills or any other side effects. On my second dose, the queue was longer than expected, unlike my first dose. As usual, I booked a Grab to take me to and fro the vaccine site. I got jabbed on the same arm but felt little to zero side effects. The vaccine spot felt sore hours after but didn't last for days.
What happens next?
I look forward to the day that I get my new ink with bish. Plus, I am excited for new certifications or even training from the company that I work with. Honestly, I still am scared of what will happen next or about the future but we must keep on moving. Also, if I feel scared, it means that I'm becoming more human each day and that I must be doing something right.
Anyway, I am happy to share that I'm slowly getting back to writing. So far, I strive to write in my journal (both work and personal) and list down significant things or progress that I have. On the other hand, my work journal contains my tasks and other significant notes about meetings or work in general. Sometimes, my personal journal or random notes journal contains my blog ideas or even my drafts for poems and other things.
Right now, I'm just living a slow-paced lowkey life and I am enjoying missing out sometimes. Some may feel weird about missing out on things but there are numerous benefits to it as well. You get to enjoy and strengthen your peace without other elements hindering it. But of course, I'm not totally closing my doors to love but for now, I just want to focus on my healing as well as with my career while surviving the crazy world right now.
Don't forget these:
If you're just passing by, don't forget to register with the Commission on Elections so you can vote next year! We need you! Let's put an end to their mismanagement and oppression of our lives and jobs.
Also, don't forget to grab the opportunity to get vaccinated! It's an added layer of protection against the coronavirus that has been threatening our lives since 2019.
---
I'm wishing you all love and light! ✌🏽