Chunky silver accessories can be a stunning, bold and powerful statement piece for just about any outfit. Even if you are wearing something completely plain and bland, chunky accessories can transform your look in an instant and make it easy for you to take your outfit to another level.
When you start building your collection, it's important to start with quality pieces that really represent your style. This will give you the confidence to wear them as you express your individuality.
This style guide will ultimately help you take your collection and choices to the next level. We aim to provide you with a whole range of unique ideas to get you started with your chunky accessories. Before we head over to the tips, you may want to know that Silver By Mail has beautiful collections of chunky silver jewellery and can be a great place to start growing your accessories.
How to wear your chunky silver accessories?
Now, we listed a few ways on how to include your silver accessories into your ensembles. You're free to feel more confident and powerful with these powerful tips!
1. Circular Pendants Round Chunky Necklace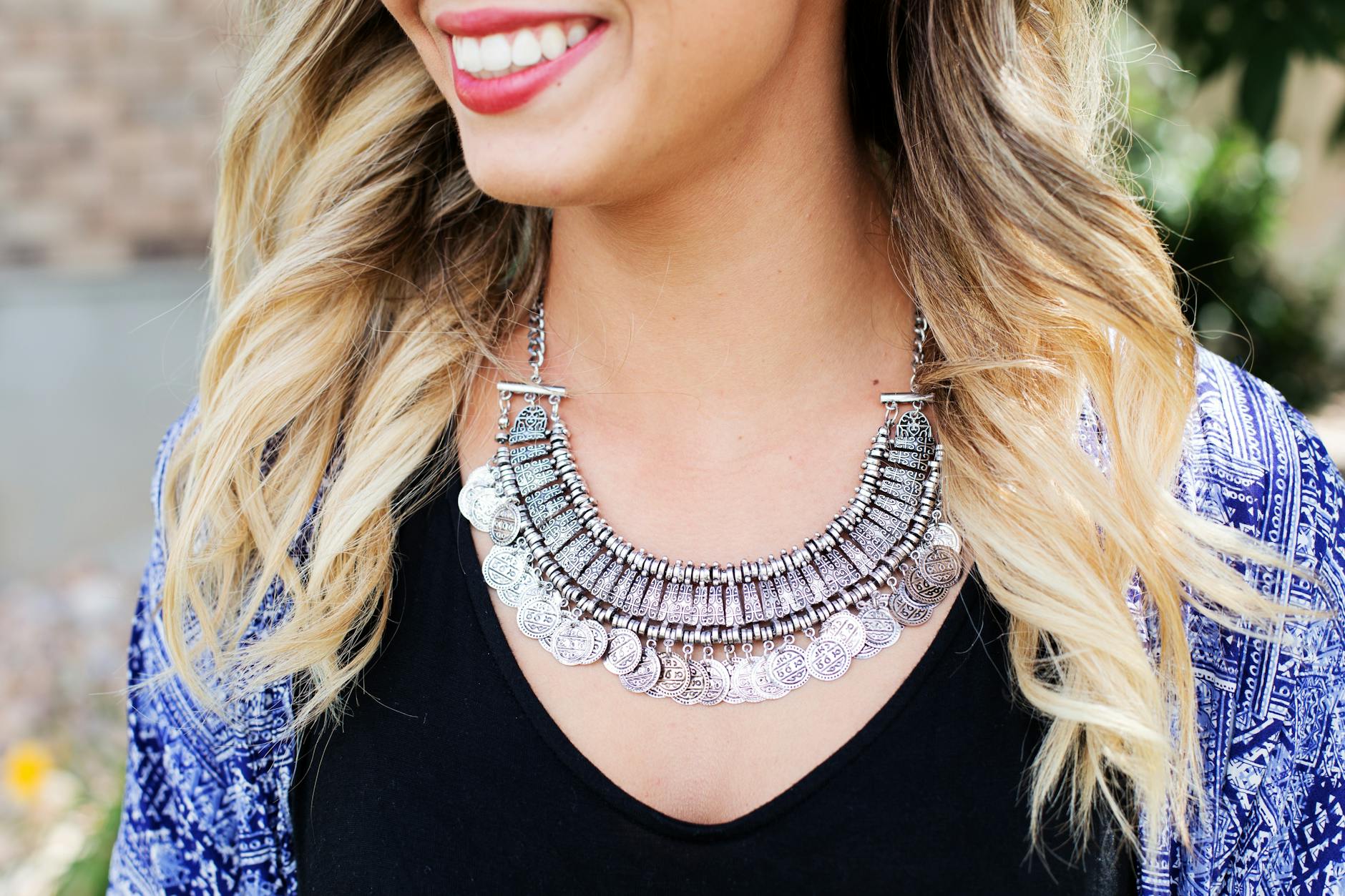 This has a tribal chic look and goes really well with plain outfits if you are choosing a textured or colorful pattern. They also go really well with V-necks and strapless tops as they help dress up your neck.
If you want to boost this chunky necklace too you can also add on coins to the pendants to really drive home the ethnic tribal feel.
2. Silver Statement Necklace And Earrings
Go bold with sterling silver chunky jewellery. You will get the urban look you desire whilst keeping it simple and staying comfy. They are definitely in the trends this autumn so get your fix in most of the high-street stores and online. They look amazing with a classic pair of skinny jeans and a plain white t-shirt to draw more attention to the chunky necklace or earrings you're wearing.
Remember, if you are going for statement earrings, it is preferable to keep your hair tied up. This will show them off as much as possible without being hidden by your hair.
3. Art Deco Long Necklace
This chunky necklace style is also hot on the trends at the moment. It has a chic art deco look so it has a vintage feel. These can incorporate wooden necklaces and can be layered if you wish. This is definitely more unique yet still remains comfortable for those wanting something easy to wear. Match the necklace with block shades to avoid things from getting too busy and you're good to go!
Okay, so we said three (3) tips. But, we love spoiling our readers, here's a bonus one for you!
4. Autumnal Shades For A Chunky Necklace, Earrings Or Bracelet
f you wish to go for an elegant in-season look, then choose and experiment with different autumnal shades. It can be a fantastic addition to chic and elegant outfits, taking your look to the next level.
---
As you can see, there are plenty of wonderful ideas when you go down the chunky accessories route. Doing so can give your jewellery more of a punch and step up your game no matter what outfit you're wearing.