In the realm of digital marketing, Mangools is an ADHD-friendly tool that's making waves by simplifying the complex world of SEO, or Search Engine Optimization. SEO is the art and science of optimizing your online content so that search engines like Google show it as a top result for searches of specific keywords. Mastering SEO is crucial for anyone looking to make their mark online.
However, SEO can be a double-edged sword, especially for individuals with ADHD. On one hand, the field offers opportunities to leverage unique traits like creativity and hyperfocus. On the other, it presents challenges such as the need for meticulous attention to detail and consistent focus—areas where individuals with ADHD might struggle.
That's where Mangools comes in. Designed with user-friendliness in mind, Mangools is an ADHD-friendly tool that simplifies the complexities of SEO, making it more accessible for everyone.
The Intersection of ADHD and SEO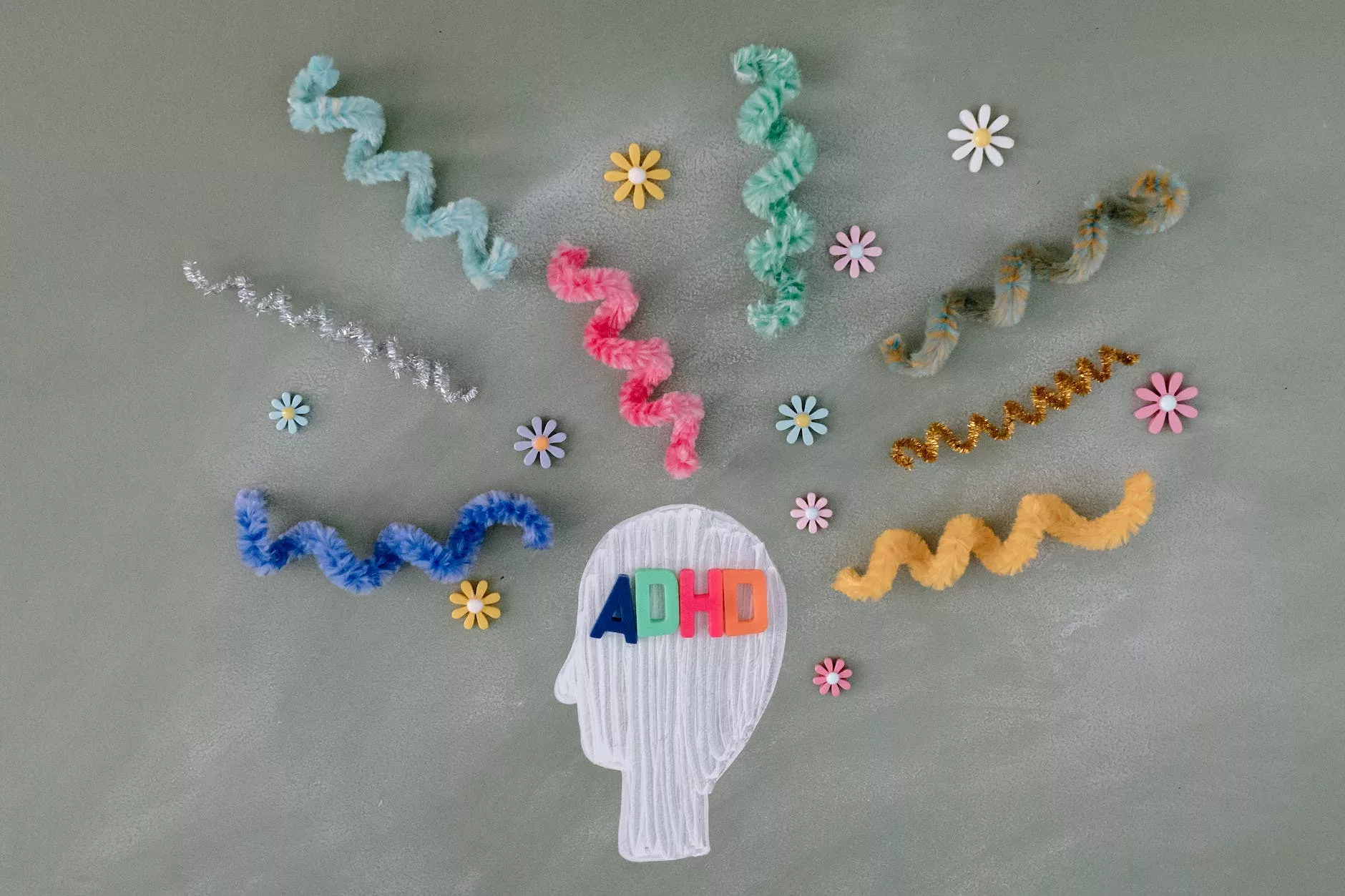 How Can ADHD Traits Be an Asset in SEO?
Individuals with ADHD often possess traits that can be incredibly beneficial in the SEO world. For example, the high-energy levels and hyperfocus associated with ADHD can be channeled into intense periods of productivity.
This hyperfocus can sometimes be akin to a state of flow, where one is completely absorbed in an activity, leading to strong feelings of enjoyment and accomplishment.
What Are the Challenges, and How Can Tools Help?
However, it's not all smooth sailing. ADHD also comes with its set of challenges, such as impulsivity and inattention, which can be detrimental in a field that typically requires careful planning and sustained focus.
The good news is that the right tools can help mitigate these challenges. Tools that simplify complex tasks or help automate repetitive ones can be a lifesaver.
Discovering Mangools
What Does Mangools Offer?
Mangools is a comprehensive SEO tool that offers a suite of features designed to make your SEO tasks simpler and more effective. From keyword research and backlink analysis to SERP tracking, Mangools has got you covered.
Why Is Mangools Beneficial for Individuals with ADHD?
What sets Mangools apart is its user-friendly interface and simplified workflows. For individuals with ADHD, this can be a game-changer.
The tool allows you to focus on one task at a time, reducing the cognitive load and making it easier to get things done. Plus, its intuitive design means less time spent on figuring out how to use the tool and more time actually doing SEO.
Why is Mangools ADHD-friendly?
When it comes to Mangools ADHD-friendly features, there's a lot to unpack. Mangools is not just another SEO tool; it's a platform designed with user experience in mind, making it a great fit for individuals with ADHD.
Is Mangools' Interface User-Friendly?
Absolutely, Mangools offers a clean, intuitive interface that doesn't overwhelm the user with too much information. The dashboard is straightforward, with clearly labeled tabs and features, making it easier for individuals with ADHD to focus on one task at a time. The design minimizes distractions, allowing you to concentrate better on your SEO tasks.
How Can Mangools Help in Organizing and Prioritizing SEO Tasks?
Mangools offers features like keyword tracking, site audits, and backlink analysis, all organized in a way that makes it easy to prioritize your tasks.
For instance, the keyword tracking feature allows you to categorize and track your keywords, making it easier to focus and avoid overwhelming that's often associated with ADHD. The tool also offers notifications and reminders, helping you stay on track with your SEO goals.
Optimizing Your SEO Strategy with Mangools
Now that we've established how Mangools is ADHD-friendly, let's move on to how you can optimize your SEO strategy using this fantastic tool. From keyword research to backlink analysis, Mangools has got you covered.
How to Use Mangools for Keyword Research?
Mangools offers a robust keyword research tool called KWFinder. It allows you to find long-tail keywords with low SEO difficulty. You can also analyze search trends and discover what your competitors are ranking for.
This feature is particularly useful for individuals with ADHD as it streamlines the often overwhelming process of keyword research.
What About Backlink Analysis and Site Audits?
Mangools provides a comprehensive backlink analysis feature that helps you understand your site's link profile. It also offers a site audit tool that scans your website for SEO issues and provides actionable recommendations. These features are designed to be user-friendly, making it easier for you to optimize your site without feeling overwhelmed.
Real-World Applications
Real-world testimonials and case studies can provide valuable insights into how Mangools can be beneficial for individuals with ADHD in their SEO careers.
What Do Users with ADHD Say About Mangools?
There are numerous testimonials from individuals with ADHD who have found Mangools to be incredibly helpful. The tool's user-friendly interface and organized features make it easier for them to manage their SEO tasks without feeling overwhelmed.
My Personal Experience with Mangools
I've been using Mangools for work, and it's been great. My favorite part is the dark mode, which is friendly to the eyes and reduces visual stress. The platform is straightforward, making it easier for me to focus on my tasks without feeling overwhelmed. The tool has significantly streamlined my work process, allowing me to be more efficient and effective in my SEO tasks.
Other ADHD-friendly Tools and Resources
While Mangools is a fantastic ADHD-friendly tool for SEO, it's worth noting that there are other resources out there that can also make your SEO journey easier and more effective. Let's take a quick look at some of these.
What Other Tools are ADHD-Friendly in the SEO Domain?
Yoast SEO: This WordPress plugin helps you optimize your website content, offering real-time feedback to improve your SEO. Its straightforward interface is easy to navigate.
SEMrush: Known for its comprehensive analytics, SEMrush also offers a clean dashboard and task prioritization features that can be beneficial for individuals with ADHD.
Google Analytics: While it might seem overwhelming at first, Google Analytics offers customizable dashboards that can help you focus only on the metrics that matter to you.
Notion: Although not an SEO-specific tool, Notion excels in project management and can help you keep your SEO tasks organized in a visually appealing way.
Grammarly: This writing assistant tool can help you polish your SEO content, making it more engaging and error-free.
StoryChief: Ideal for content marketing, StoryChief offers a centralized platform for all your content needs. Its user-friendly interface and workflow automation make it a great choice for individuals with ADHD.
Conclusion
Mangools offers a user-friendly interface, organized features, and a set of powerful SEO tools that can make your SEO tasks less overwhelming and more effective. Its ADHD-friendly design can help you focus better, organize your tasks, and ultimately succeed in your SEO career.
If you're someone with ADHD looking to make strides in the SEO world, Mangools is definitely worth exploring. Its suite of tools can help you streamline your SEO processes, making it easier for you to focus and achieve your goals.
Share Your Experience
We'd love to hear from you! If you've used Mangools or any other ADHD-friendly SEO tools, feel free to share your experiences. Your insights could help others in the community find the tools that are right for them.
Want to Learn More?
For more information on Mangools and how it can benefit your SEO strategy, take a look at their official blog.
---