Harnessing ADHD strengths in SEO can be a game-changer for many individuals. Attention-deficit/hyperactivity disorder (ADHD) affects people in various ways, often leading to challenges in focus and organization. However, it's essential to recognize that ADHD also comes with unique strengths, such as hyperfocus and creative thinking.
In this blog post, we'll explore how these ADHD strengths can be leveraged in the meticulous and analytical world of SEO.
Understanding ADHD Strengths: More Than Just Challenges
Before diving into the specifics, let's take a moment to understand the strengths that regularly accompany ADHD.
What is Hyperfocus, and How Can It Be Positive?
Hyperfocus is one of the most talked-about ADHD strengths. It's the ability to intensely focus on a task, excluding everything else. While this can be a double-edged sword, it can be incredibly beneficial when channeled correctly.
For instance, the ability to hyperfocus can help you dive deep into SEO analytics or keyword research, areas that require intense concentration.
Creativity and Out-of-the-Box Thinking: Hidden Gems of ADHD
Another strength that often goes unnoticed is creativity. People with ADHD tend to encourage creative thinking, offering fresh perspectives and solutions. This creativity can be particularly useful in SEO strategy, where innovative tactics can set you apart from the competition.
The Intersection of ADHD and SEO: A Match Made in Heaven?
Now that we've discussed ADHD strengths, let's look at how they intersect with the world of SEO.
How Can ADHD Strengths Enhance SEO Tasks?
SEO is a field that demands meticulous planning and analytical thinking. It involves a range of tasks, from keyword research to backlink analysis, that require a keen eye for detail.
Here's where ADHD strengths can be a boon. The ability to hyperfocus can help you sift through data more efficiently, while creativity can lead to more innovative SEO strategies.
Why Should You Consider Leveraging ADHD Strengths in SEO?
If you have ADHD and are considering a career in SEO, or if you're already in the field, understanding and leveraging your ADHD strengths can give you a unique edge. The intense focus and creative thinking that often come with ADHD can make you an asset in this ever-evolving field.
ADHD comes with its set of challenges, but it also brings unique strengths like hyperfocus and creativity. These strengths can be incredibly beneficial in the world of SEO, a field that demands both analytical thinking and innovative strategies.
Leveraging Hyperfocus in SEO: Turn Your Intense Focus into an Asset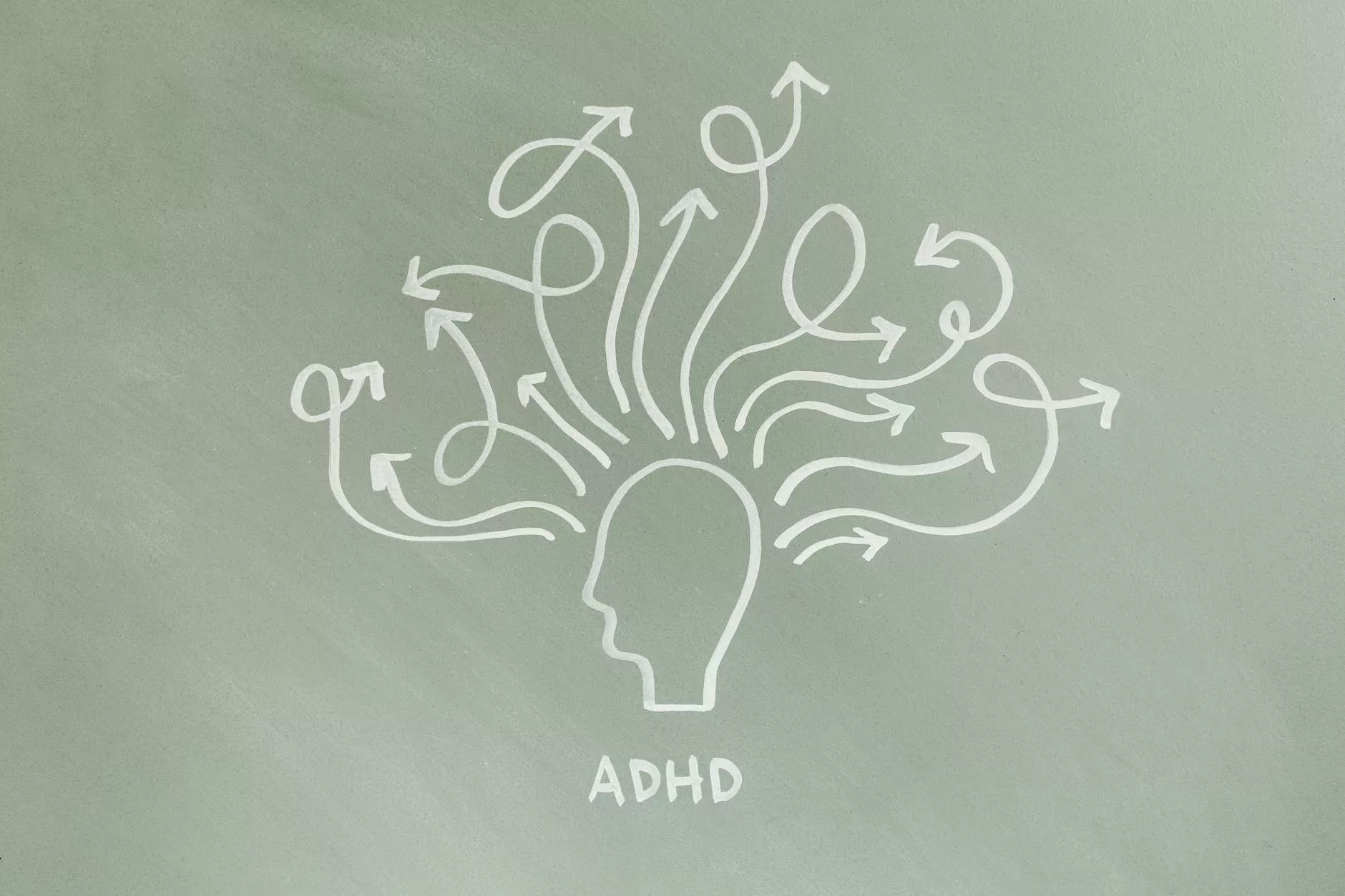 Before we dive into the specifics, let's discuss how the unique ability to hyperfocus can be a significant asset in various SEO tasks.
How Can Hyperfocus Enhance Keyword Research?
Keyword research is a critical aspect of SEO that requires deep concentration and attention to detail. The ability to hyperfocus allows you to dig deep into keyword metrics, analyze search intent, and even spot long-tail keyword opportunities that others might overlook. By channeling your hyperfocus, you can create a more robust keyword strategy that stands out from the competition.
Strategies for Channeling Hyperfocus in On-Page SEO and Link Building
On-page SEO and link building are other areas where hyperfocus can be incredibly beneficial. You can channel this intense focus to scrutinize every element on a webpage, from meta descriptions to header tags, ensuring they are optimized for your target keywords. Similarly, when it comes to link building, hyperfocus can help you identify high-quality backlink opportunities and meticulously track your outreach efforts.
Boosting Creativity in SEO Strategies: Think Outside the Box
Now, let's explore another ADHD strength—creativity—and how it can be leveraged in SEO.
How Can Creativity Enhance Content Creation?
Creativity is a powerful tool in content creation, one of the pillars of SEO. With an out-of-the-box mindset, you can craft compelling, unique content that ranks well and engages your audience. Whether it's creating an interactive infographic or writing a blog post from a fresh angle, your creative juices can make your content stand out.
Examples of Creative SEO Campaigns and the ADHD Advantage
There have been several innovative SEO campaigns that broke the mold, from interactive quizzes to viral videos. ADHD strengths like impulsivity and risk-taking can be channeled positively to come up with groundbreaking campaigns that capture attention and drive engagement.
Staying Organized and Managing Time: Overcoming ADHD Challenges in SEO
Lastly, let's discuss some strategies for staying organized and managing time, which can sometimes be challenging due to ADHD symptoms.
Tips and Tools for Time Management in SEO
Managing time effectively is crucial in SEO, where various tasks need to be juggled simultaneously. Tools like Sunsama and Notion (and its AI-driven features) can help you plan your day, prioritize tasks, and keep track of deadlines. These platforms offer features that can be particularly useful for individuals with ADHD, such as task prioritization and time-blocking.
Techniques for Structured Task Management: Mangools and More
Another tool worth mentioning is Mangools, which offers a suite of SEO tools that can help you stay organized. From keyword research to backlink analysis, Mangools provides a structured way to manage your SEO tasks. By integrating these tools into your workflow, you can better manage potential ADHD-related challenges and turn them into strengths.
Harnessing ADHD strengths in SEO is not just possible; it's a pathway to excel in a field that demands both analytical rigor and creative thinking. Whether it's the ability to hyperfocus on keyword research or bring creativity into content strategies, ADHD can be more of an asset than a challenge in the world of SEO. So, if you're looking to turn your unique strengths into professional assets, SEO could be the perfect playground for you.
Celebrating Neurodiversity in Digital Marketing: A New Perspective on Talent
Before we wrap up, let's delve into the broader topic of neurodiversity in digital marketing and how it enriches the field.
Why is Neurodiversity Important in Digital Marketing?
Neurodiversity brings a range of perspectives and problem-solving approaches that can be incredibly beneficial in digital marketing. Different ways of thinking can lead to more creative campaigns, better analytical insights, and ultimately, more effective marketing strategies. Embracing neurodiversity is not just about inclusivity; it's about recognizing the value that diverse minds bring to the table.
Success Stories: ADHD Strengths in SEO
There are numerous testimonials and stories of individuals with ADHD who have excelled in the SEO field. Their ability to hyperfocus has helped them excel in tasks that require deep concentration, like keyword research and analytics. Their creativity has led to innovative campaigns that stand out in a crowded marketplace. These stories serve as inspiring examples of how ADHD strengths can be leveraged for success in digital marketing.
Conclusion: Embrace Your Unique Strengths for SEO Success
In summary, ADHD strengths like hyperfocus and creativity can be powerful assets in SEO. These unique abilities allow you to dig deeper into analytics, craft more engaging content, and develop innovative strategies that can set you apart from the competition.
Your Turn: Share Your Experiences and Tips
We'd love to hear from you! If you've found ways to leverage your ADHD strengths in SEO, please share your experiences and tips in the comments below. Your insights could be incredibly valuable to others who are navigating similar challenges.
You are welcome to comment on this post, share it with your network, and explore further resources on ADHD strengths in SEO. The more we talk about it, the more we can break down stigmas and celebrate the unique abilities that neurodiverse individuals bring to digital marketing.
By embracing our unique strengths and understanding the value of neurodiversity, we can all contribute to a more inclusive and effective digital marketing landscape.
---