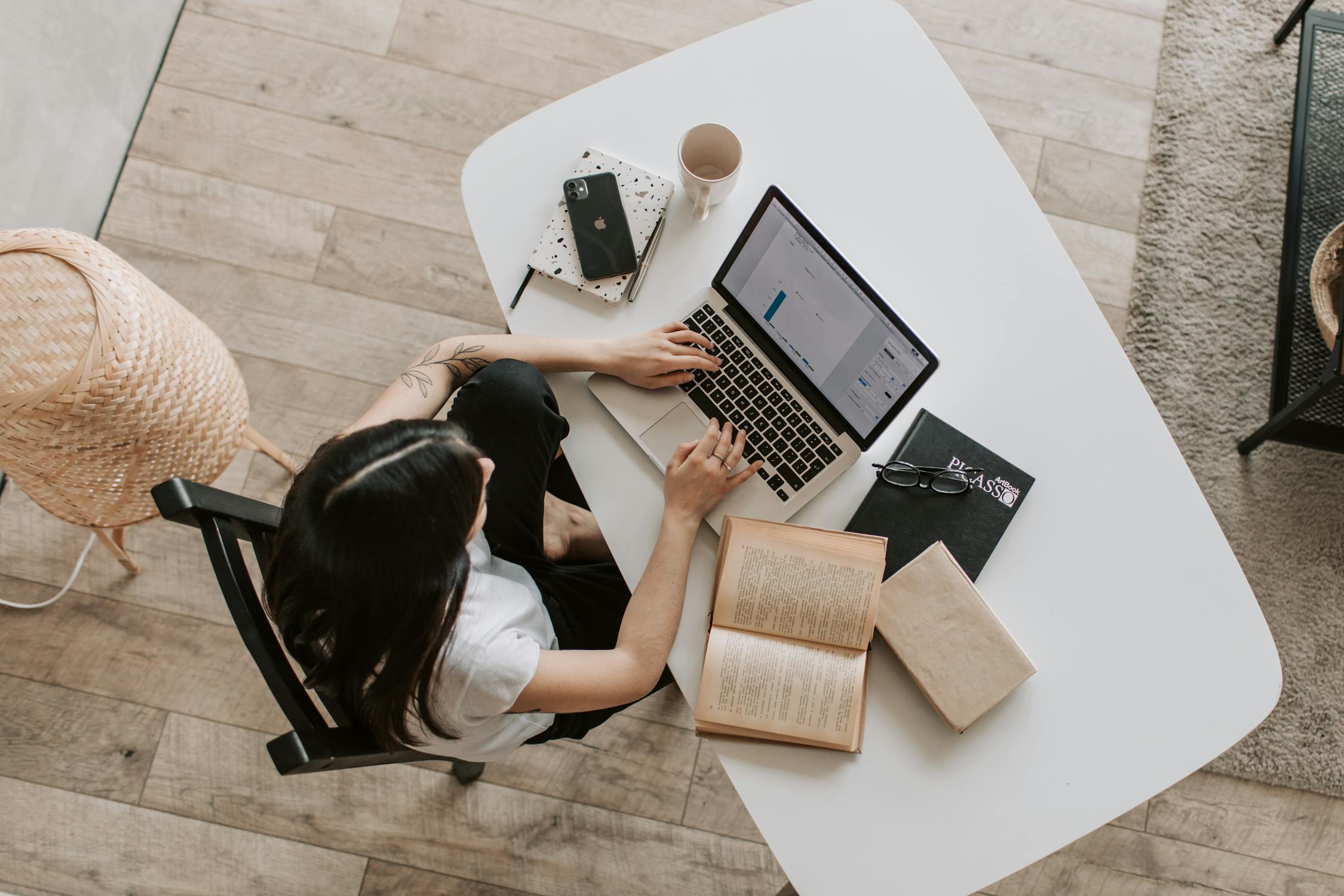 Starting and growing an Amazon business requires passion, dedication, strength, and sharpness of mind. There is a lot to accomplish, so your days will be long. There will be challenges, successes, and defeats; you have to be relentless and resilient. But all the hard work will be worth it when you see your numbers improve and as you celebrate one milestone after another. Don't let your effort and achievements go to waste by ensuring that your account is protected from Amazon black hat tactics.
Amazon black hats are ruthless. They will come up with different tactics just to bring down what you have built. Amazon black hat tactics cause harm to your store and your brand as they may result in counterfeiting, listing manipulation, and even the editing of your content. In this article, you will discover the popular Amazon black hat tactics and learn how to protect your business effectively.
10 Well-Known Amazon Black Hat Tactics
Editing content
Reviewing your content is needed especially if you want your listings to be accurate and informative—you want your customers to know what features and benefits they will get if they buy your products. However, other sellers may feel threatened especially if they see your listings performing well. If they have malicious intent, your competitors will then hijack your listings and edit your content.
Some sellers go to great lengths to edit your content. They may even include false information about the product and change the images and titles to mislead customers when they see the listing. When this violation gets detected, Amazon bots automatically remove the listing from the catalog. No customer will see them again.
Irrelevant pairing
Most sellers classify their products accordingly: first by creating categories which can then produce sub-categories. For example, you sell motherhood products. You can further break this down into baby clothes, baby bottles, and even other tools mothers need like breast pumps and sterilizers.
This malicious tactic happens when other sellers create irrelevant parent-child pairings in very old private label products. Since the child variation impacts the parent listing and any reviews for the child listing will fall under the parent listing, it can subsequently boost or hinder the overall ranking.
Manipulating reviews on listings
Reviews are great since they boost the ranking of listings and even widen their reach. However, your competitors and other sellers can hijack reviews through manipulation. This often leads to an Amazon suspension for the targeted listings.
Most sellers know that reviews give value to your products. It helps build trust with shoppers when they see real people's experiences in using your product. However, your competitors may feel the need to get ahead of you and engage in sly methods in order to get more positive reviews on their listings.
What do these other sellers do?
Send incentives to their customers
Provide additional discounts or promos
Buy their own products from the platform and send it out for free to their customers
The most notorious thing about this tactic is that it may generate a lot of phony positive reviews for your competitor's products. Doing this raises a lot of red flags in the system. What's worse, it may result in the suspension of a particular product and affect the credibility of other brand owners or sellers, even those who aren't engaging in black hat tactics.
Submitting false infringement claims
Copyright infringement is one of the worst things that can happen to a business owner, considering how hard it is to formulate original products and start with the process of creating and manufacturing it.
Another black hat tactic that your competitors do is submitting false infringement claims towards your account. Competitors do it with the hope of getting their rivals' stores suspended.
What Happens When Amazon Takes Their Claims Seriously?
The possibility of removing some of your listings for a number of days, or even permanently
It cripples your ability to sell products
Click farms
This is one of the least detectable black hat strategies to date. This strategy uses various services to generate rankings.
Their methodologies include:
Pushing products to various customers' wish lists
Voting up questions that seemingly demonstrate reputable information
Voting down on comments and feedback that seem unfavorable for a certain product
Selling counterfeits
As you may notice on Amazon, various established brands put up their products too. Black hat sellers then create counterfeits, or knockoffs, of these branded products under your brand name, and the fakes are sold as an original item of the aforementioned brand—with the same details on the listing.
Most of the brand owners fail to notice this right away. Many only notice the counterfeiting when a number of customers start sending in their complaints. Not only does it harm your performance score, but it also ruins your reputation in the eyes of your customers.
Brushing
What goes on in this black hat tactic is that a customer "buys" an item. However, all the customer receives are empty packages.
The rationale behind this strategy is that the customer is usually unaware of these orders placed with their accounts. Sometimes, the customer is actually "in" on the scheme and orders items if only to leave a review. A malicious seller uses these customers to boost their own sales, and many go as far as creating spammy user profiles just to put suspicious and phony reviews.
Misleading discounts
When your customers see discounts, they feel enticed to engage with the listing and purchase the product. But the reality is that the seller (your competitor) will place the original purchase price higher. The high price will then be used as the basis for their "discount". This way the seller is getting the amount they want and the customer will feel a sense of urgency to buy the product because it's on sale.
Incentivized reviews
Generating and gaining reviews can be difficult, especially for a new seller. Many opt to break Amazon's rules and send out products for free in exchange for often positive reviews.
This goes directly against Amazon's policy—if caught, these sellers face account suspension and deletion. But the draw of thousands of positive reviews drive black hat sellers to find review rings outside of the platform in order to gain the most number of reviews in the least amount of time.
Posers
When you lurk on Amazon, you'll notice a lot of things and that includes how they give support to their users. However, other sellers take advantage of this and use Amazon's logo to make claims that they're affiliated with the eCommerce giant.
This is another black hat strategy as others pose and imitate legitimate Amazon employees or partners. They ride on the power and influence of the Amazon name and brand. These impostors use the Amazon logo and send email blasts that look official in order to make customers think it's legitimate.
How do you protect your business from Amazon black hat tactics?
These are just some of the black hat tactics present on Amazon. Realize that black hat sellers are getting more inventive by the day, and sooner or later there will be new tactics that you should be aware of.
Although you should always be vigilant, it's also extremely important to learn how to protect your business from malicious competitors. Below are some of the most effective ways to fight against black hat sellers and the like.
Register to Amazon Brand Registry
One of the primary strategies in order to protect your business is registering to Amazon Brand Registry. When you register to this program, you protect your store, products, and most importantly your intellectual property.
The program helps you defeat counterfeit products and hijackers who spread misinformation and wrongly accuse your business of selling fakes. When your application gets accepted, you will gain access to the following tools:
Global search
Image search
Bulk ASIN search
The Brand Registry ensures that sellers like you are able to protect their business from unauthorized use of original product images. Moreover, it helps you detect images that use your logos without permission. It also prevents the creation of new listings that are based on existing listings from your brand.
Report abuse
The moment you experience anything malicious, it's time to report it to Amazon. Ensure that you pay attention to your business (yes, even on weekends). But because you'll be monitoring your Amazon posts 24/7, you will need to find people to help you manage your business when you need a break.
These reports may be sent through the Community Help email account that Amazon provides. Although, if you need to escalate a report, do contact Executive Seller Relations. They will take charge of helping you with your issue.
Follow the rules
When your competitors engage in black hat activities, you may think that getting back at them is the next best thing to do. Sure, you want them to stop these malicious acts especially when they're directed at your Amazon store. But don't even think about hiring a black hat service provider that will engage in these tactics.
Know that when your business gets reported, the service providers you hire will not lose a single thing. It's going to be your business that will suffer for practicing black hat strategies or any shady dealings.
No matter how tempted you are, remember to follow the rules and regulations stated by Amazon and strive to minimize negative experiences for your customers, and eventually your business will flourish!
What now?
When you go against your competitors or any black hat services, remember that you need to be firm about playing by the rules. Even if agencies declare that they have a new strategy that will get you to the top spot on the search results, it will never harm you to do your own research before coming to a decision.
If you need help, a reputable Amazon account manager or company can assist you in creating your own defense strategies to protect yourself from any vulnerabilities. Keep your guard up and check on your account regularly, and stop these black hat sellers from causing harm to your business. For more tips, check this Amazon SEO guide to grow your Amazon business.