Surviving demotivation in higher education is a universal challenge, but when it comes to pursuing a law degree in the Philippines, the stakes are even higher. The aspiration to prefix your name with "Atty." often comes with a hidden cost—a severe impact on your mental health. Contrary to what many may think, mental well-being isn't a trivial matter; it's as vital as physical health for your overall wellness.
Disclaimer: This post is deeply personal and may be lengthy. If you make it to the end, I'd love to hear your thoughts in the comments. 💙
The Genesis of My Struggle: How it All Began
For the sake of brevity, I'll keep this part concise. I would rather not consume too much of your time, but it's essential to understand the backstory.
The Triggering Incident
During one of my classes, a professor made some disparaging remarks. I tried to shake them off, but they stuck with me, gnawing at my confidence and self-worth. This emotional turmoil wasn't just a fleeting moment; it lasted for years.
I masked my pain with smiles, telling everyone—and myself—that I was okay. I kept saying, "Tomorrow is another day," but the truth was, I was struggling to survive demotivation. My self-esteem plummeted, and I found myself crying at random hours, contemplating my life choices.
The Wake-Up Call
Eventually, I took an online test for anxiety and depression and was shocked to discover that I had high levels of both. This led me on a quest for answers and solutions, where I realized that healing is a personal journey that can't be rushed.
The Road to Recovery: Present Day
Fortunately, I found solace and support in online communities like Mental Health Support Philippines and Mental Health Support Group by Kylie Versoza. These platforms have been instrumental in helping me cope and survive demotivation, as well as continue to live a more balanced life.
Navigating Anxiety, Depression, and How to Survive Demotivation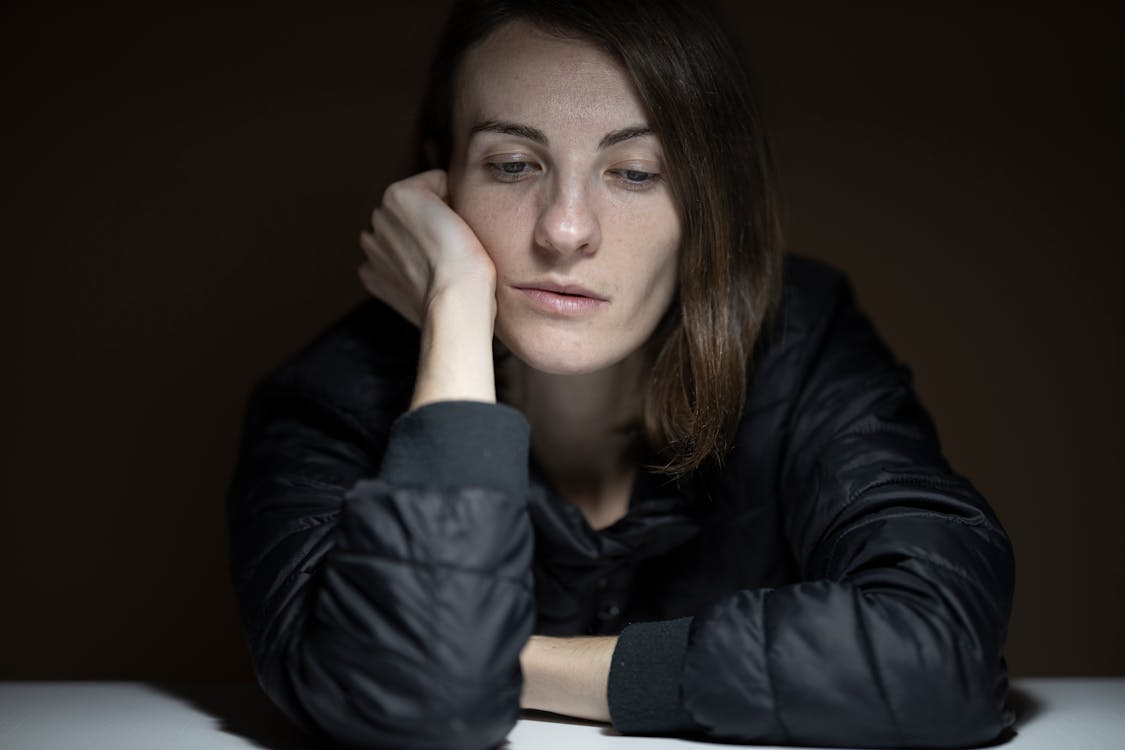 What Exactly is Anxiety?
Anxiety is a term that's often misunderstood. It's not just a fleeting feeling of nervousness; it can manifest as a full-blown disorder characterized by excessive uneasiness, apprehension, and even panic attacks or peculiar compulsive behaviors.
Defining Depression
Depression, too, is more than just a low mood. It's a condition that affects your ability to function in daily life, often accompanied by feelings of worthlessness and a lack of interest in activities.
The Reality of Demotivation
Demotivation is another challenge that can severely impact your mental well-being. It's not just a lack of willpower; it's a complex issue that can be a symptom of underlying problems like anxiety and depression.
So, how do you survive demotivation and power through these challenges?
Strategies for Overcoming Anxiety, Depression, and Demotivation
Personal Coping Mechanisms
Healing is a personal journey, and it's crucial to remember that everyone copes differently. Professional help is invaluable, but there are also self-help strategies that can aid in your recovery.
Self-Evaluation: Take time to assess your emotional state regularly. Apps like Paralign can help you track your thoughts and feelings.
Journaling: Keeping a journal can be therapeutic. It allows you to vent your emotions and can be a powerful tool to survive demotivation.
Blogging and Social Engagement: Sharing your experiences through blogging can be cathartic and help you connect with others who are going through similar challenges.
Surround Yourself with a Supportive Network
Find a Listening Ear: Sometimes all you need is someone who will listen without judgment. Whether it's a friend or a family member, having a supportive network can be a lifeline when you're trying to survive demotivation.
Seek Professional Help: Therapists and counselors can provide expert advice and may prescribe medications to help manage symptoms.
Family Time: Never underestimate the power of a loving family. Their belief in you can be the boost you need to lift your spirits and rebuild your self-esteem.
Spiritual Support: Whether you're religious or not, turning to a higher power can offer immense emotional relief. Prayer or meditation can provide a sense of peace and purpose.
Surviving demotivation, especially when coupled with anxiety and depression, is a journey. It's a battle that you don't have to fight alone. With the right strategies and support, you can navigate through these challenges and come out stronger on the other side.
Overcoming the Hurdle: How to Power Through and Survive Demotivation
In 2018, I made a conscious decision to prioritize self-love and self-belief. It may sound overly optimistic, but that year felt like a turning point for me. I realized that putting myself first wasn't selfish; it was necessary for my well-being.
Even with this newfound optimism, there were moments when I felt drained and empty, despite achieving some significant milestones. But it was also during this time that I felt genuinely happy and free, unburdened by judgments—even if my handwriting wasn't the prettiest in town.
Steps to Survive Demotivation and Reclaim Your Drive
Believe in Yourself: The first step to survive demotivation is to believe in your capabilities. Make a list of all the things you aspire to achieve. This list will serve as your roadmap for the future.
Surround Yourself with Like-minded People: It's crucial to be around people who share your aspirations and goals. Their presence can serve as a constant motivator, encouraging you to continue your journey.
Embrace Failures: Don't be disheartened if you stumble along the way. Failures are life's greatest teachers, making you bolder, stronger, and wiser for the challenges ahead.
Track Your Progress: Keep a record of your achievements, no matter how small. This will help you gauge how far you've come and what steps you need to take to move forward.
Inspirational Reminders: Place motivational quotes or affirmations around your workspace or as wallpapers on your gadgets. These daily reminders can help you survive demotivation and inspire you to be better.
Reflect on Your Journey: Take some time to look back at your journal and the progress you've made. It's a testament to your resilience and a reminder that things will get better.
Be Grateful: Always thank the Higher Power for the blessings and opportunities that come your way. In moments of struggle, find comfort in spiritual or meditative practices.
What Lies Ahead?
As you start to regain your motivation, you'll find that life begins to look a lot brighter. Traffic jams and poor mobile signals will seem like minor inconveniences rather than insurmountable obstacles.
Your list of aspirations will gradually get shorter as you start ticking off your goals. But remember, life isn't a sprint; it's a marathon. The journey is what truly counts.
I hope this post helps you in your quest to survive demotivation. Feel free to share your thoughts and experiences in the comments below. 💙