Manifestation and affirmations are powerful tools in magickal practice. They are the keys to unlocking our deepest desires and transforming our reality. As a practitioner of magick, I've experienced firsthand the transformative power of these techniques. They've allowed me to tap into my inner power, align with my highest self, and create a life that truly reflects my deepest desires.
My journey into the world of magick began many years ago. I was drawn to the idea of harnessing the power of my mind to create change in my life. Over time, I've learned that the key to successful manifestation and affirmations lies in the power of intent. It's not just about wishing for something to happen; it's about aligning your thoughts, emotions, and actions with your desired outcome.
Understanding Manifestation and Affirmations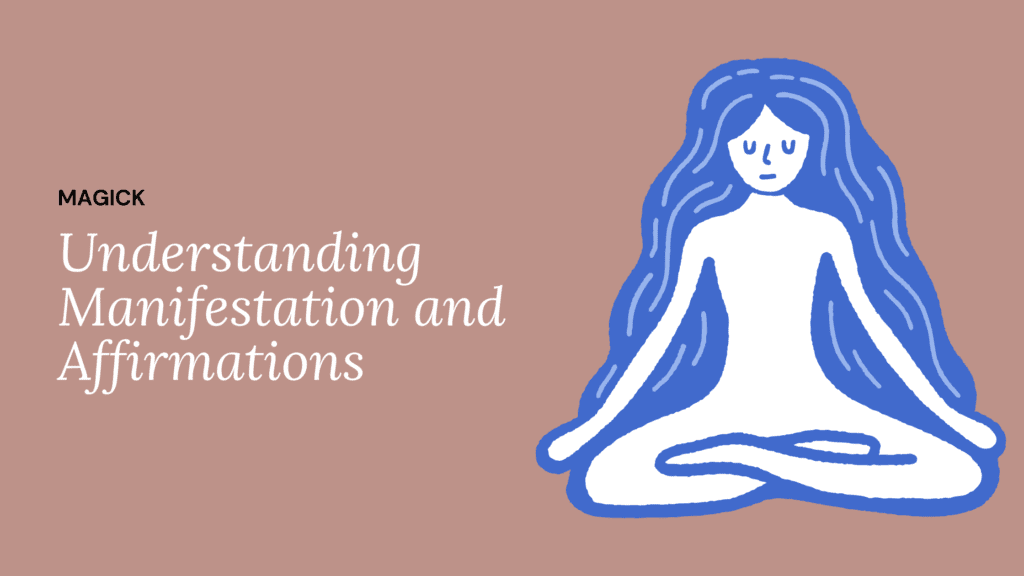 Manifestation and Affirmations: The Basics
Manifestation is the process of bringing something into your life through belief and attraction. It's about focusing your thoughts and energy on what you want to achieve, and then trusting the universe to make it happen.
Affirmations, on the other hand, are positive statements that you repeat to yourself to instill a sense of belief and confidence. They are a way of programming your subconscious mind to believe in your ability to achieve your goals.
The Role of Intent in Magickal Practice
In magickal practice, intent is everything. It's the driving force behind your manifestations and affirmations. When you set an intention, you're sending a clear message to the universe about what you want to manifest. Your intent sets the direction for your energy and guides your actions towards your desired outcome.
The Power of Intent in Magickal Practice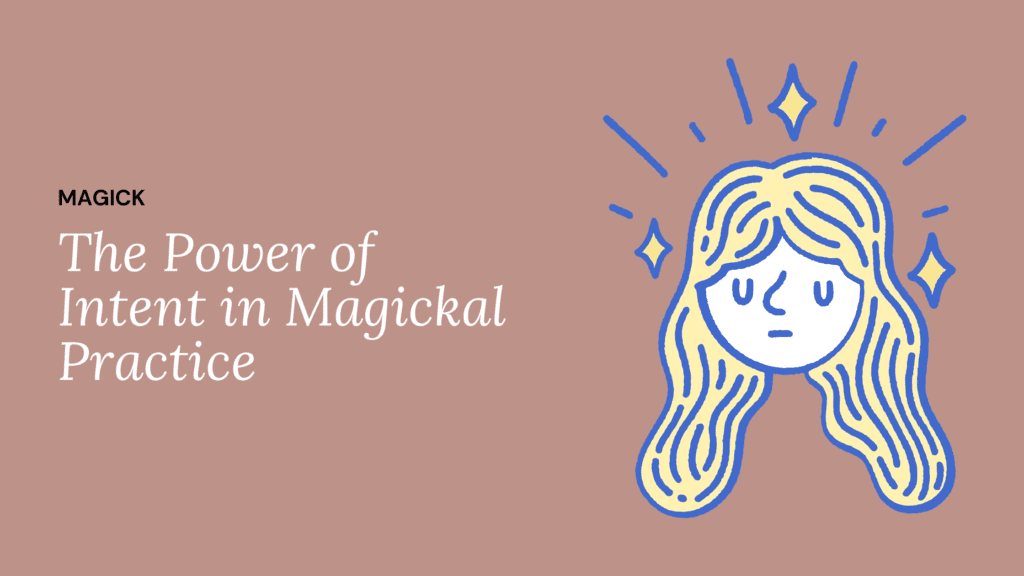 How Intent Influences Manifestation and Affirmations
Intent is like the steering wheel of your manifestation vehicle. It determines the direction of your journey. When you set a clear and focused intent, you're more likely to manifest your desires. The same goes for affirmations. When you affirm something with a strong intent, you're more likely to believe in it and make it a reality.
Real-Life Examples and Personal Experiences
In my own life, I've seen the power of intent in action. For example, when I set the intention to improve my health, I started making healthier choices and taking better care of myself. My affirmations reinforced my intent, and over time, I saw significant improvements in my health and wellbeing.
In the world of magick, intent is the key to unlocking the power of manifestation and affirmations. It's the driving force that turns our thoughts into reality. So, whether you're new to magick or a seasoned practitioner, remember to set clear and focused intentions. Your future self will thank you.
Techniques for Effective Manifestation and Affirmations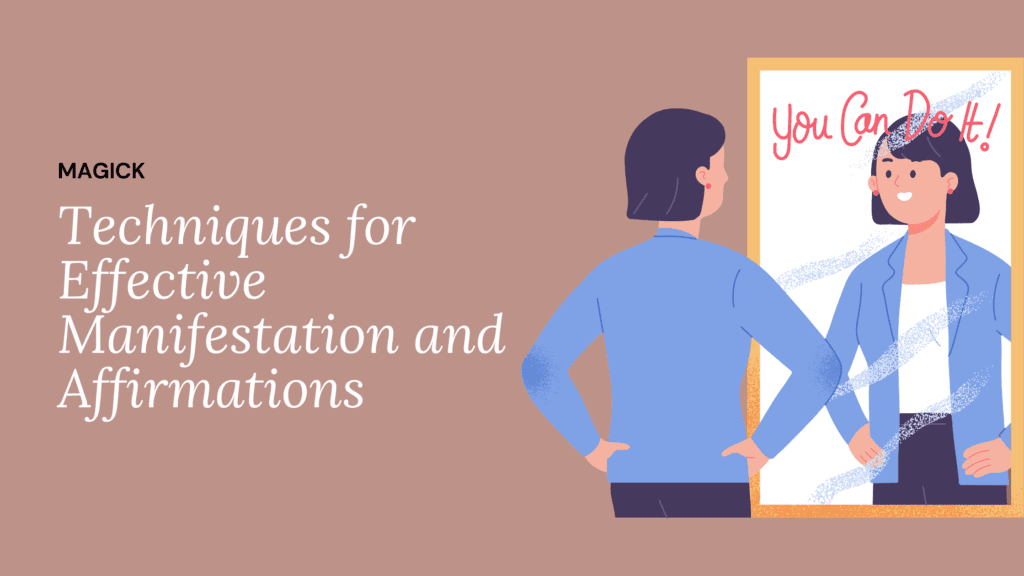 How to Practice Manifestation and Affirmations?
Manifestation and affirmations are powerful tools in magickal practice.
Here's a step-by-step guide on how to harness their power:
Step 1: Set Clear Intentions
Be specific about what you want to manifest. The universe responds to clear, focused energy. Write down your intentions to make them more tangible.
Step 2: Positive Affirmations
Keep your affirmations positive. Instead of focusing on what you don't want, focus on what you do want. For example, instead of saying "I don't want to be stressed," say "I am calm and at peace."
Step 3: Present Tense
Write your affirmations in the present tense, as if they're already true. This helps to align your energy with the reality you want to create.
Step 4: Repeat Often
The more you repeat your affirmations, the more they'll sink into your subconscious mind and influence your thoughts, feelings, and actions.
Step 5: Visualize
Close your eyes and visualize your desired outcome. Feel the emotions you would feel if your manifestation were already true.
Tips for Enhancing the Power of Intent
Believe: Believe in your ability to manifest your desires. Your belief is a powerful energy that can attract what you want into your life.
Practice Gratitude: Be grateful for what you already have. Gratitude raises your vibration and attracts more things to be grateful for.
Stay Positive: Keep your thoughts and emotions positive. Negative energy can block your manifestations.
Patience: Manifestation takes time. Be patient and trust in the process.
The Impact of Manifestation and Affirmations in Daily Life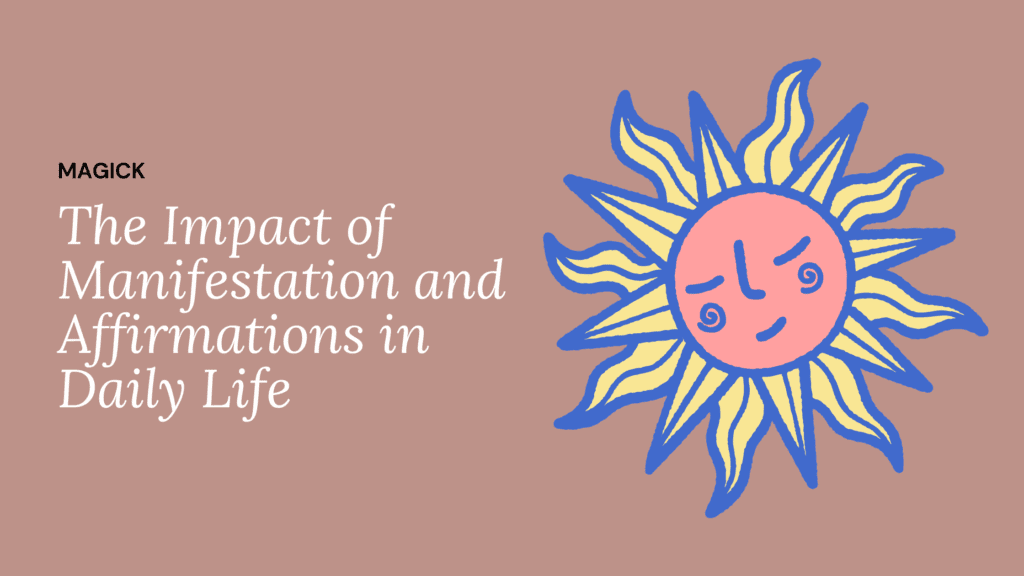 Transforming Personal and Professional Life
Manifestation and affirmations can transform your personal and professional life. By focusing on your desires and maintaining a positive mindset, you can attract more love, happiness, success, and abundance into your life. You'll also feel more empowered and controlling your destiny.
Stories of Transformation and Success
I've seen the power of manifestation and affirmations in my own life. For example, I used to struggle with self-doubt and negative self-talk. But through affirmations, I was able to shift my mindset and start believing in myself. This led to more confidence, success, and happiness in my life.
Conclusion
Manifestation and affirmations are powerful tools in magickal practice. They allow us to align our energy with our desires and attract what we want into our lives. By setting clear intentions, staying positive, and repeating our affirmations often, we can manifest our dreams and transform our lives.
I encourage you to incorporate manifestation and affirmations into your own magickal practice. Start by setting clear intentions and writing positive affirmations. Repeat them often and visualize your desired outcome. Believe in your power to manifest your desires and be patient. With practice, you'll see the transformative power of manifestation and affirmations in your own life.