It's been a while since I last wrote on my blog, sharing random musings and mundane things. This time, I'll share something about entering 2022 with a blast! Life lately felt really good, especially with the plot twist for 2021. So, how's 2022 been to you?
Entering 2022 with a blast
The year started well for me, embracing that I almost started from scratch most of last year. 2021 gave me tough rolls and punches that made me stronger, better, and wiser. The previous year taught me to love myself more and appreciate the little things I ignored most of my life. I tried many things, too, like yoga, improving my intuition through meditation, and studying astrology and crystals. It helped me cope, but when I learned about my diagnosis, it strengthened me to do better.
Just a little note, I'm diagnosed with anxiety and depression. Sooner or later, my psychiatrist will uncover the truth if I have ADHD too. However, this may have been for a while now but just left undiagnosed.
Anyway, I utilized my learnings in 2021 to make my 2022 better. I started it strong by consistently showing up!
What's up with 2022?
I continued to read books; frankly, I'm on my fourth book for the year! Yay for me! However, I trimmed my book goals for the year from 30 to 12 because it felt overwhelming.
Work feels good, to be honest. I feel that the company I work with invests in its team members. They let us explore our skills, abilities, and talents and learn courses to help us grow and develop our careers. Colleagues who accept and make you feel comfortable to contribute to something give you an intrinsic motivation to do better.
With certain teammates who gave me a push and encouragement, I started a campaign within the company called #BreakTheBias. Since March means International Women's Month for most of us, I proposed that we do the same in the company. I made my research, proposal, and lo and behold! It got approved! Sooner or later, you'll see me posting about it on my accounts. Oh wait, I think I already did!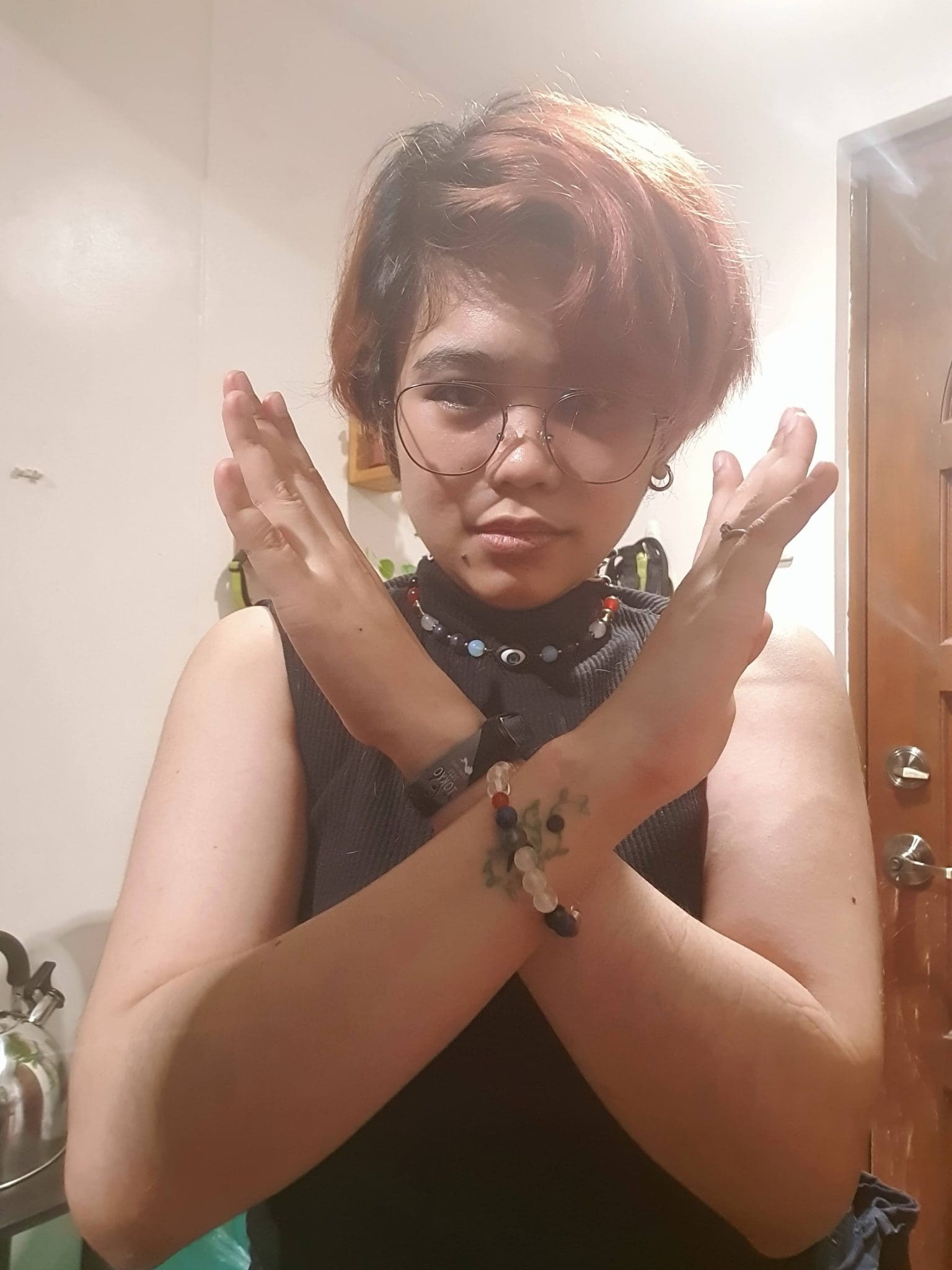 Make sure to read about this campaign, as it does wonders. It empowers everyone to accept and beat the obstacles that hinder us from forging a more empathetic and sensitive world.
Entering 2022 with a blast means taking care of my mental health more
One major win for me this year, I went to see another doctor for my mental health. I continued to consult with her about my mental health, and she gave me a new set of meds. I'm taking Cymbalta and Seroquel in the morning and evening, respectively.
It gave me sound effects, like working correctly with only a slight brain fog. The doctor told me to expect some gastric effects, but whenever I take my morning meds, I never feel any pain or discomfort in my tummy. So I guess I'm safe?
Anyway, if you need professional help, make sure to consult through NowServing app. They accept healthcare cards like Caritas and Maxicare.
However, meds cost a lot so make sure to prepare for those. My meds cost a lot, with a whopping around Php 4,000 per month for those two! Though for me, it feels worth it since I'm taking care of myself better.
I stopped shrugging off different thoughts about my mental health. I continue to embrace my flaws because they make me awesome and imperfectly perfect. Right? 😉
But remember, if you need someone to listen to you, I'm right here!
On journaling and tracking my moods and meds
I have used the traditional way since I started journaling and tracking my moods and meds. I used paper journals and pens of different colors. Honestly, I even fulfilled one of my childhood dreams to own a set of Pilot G-tec pens of different colors.
With that in mind, I realized that when I started working and supporting myself, I bought the things that I missed in my childhood. I feel that most of you will relate to that, right? 😁
Nothing's wrong with buying things you missed in your childhood. Plus, I classify it as entering 2022 with a blast!
Okay, so going back to my journals, I stopped using my paper journals in the last quarter of 2021 and shifted to digital journaling. I now use Microsoft OneNote, and it feels really good, especially when I use my cutie keyboard to write.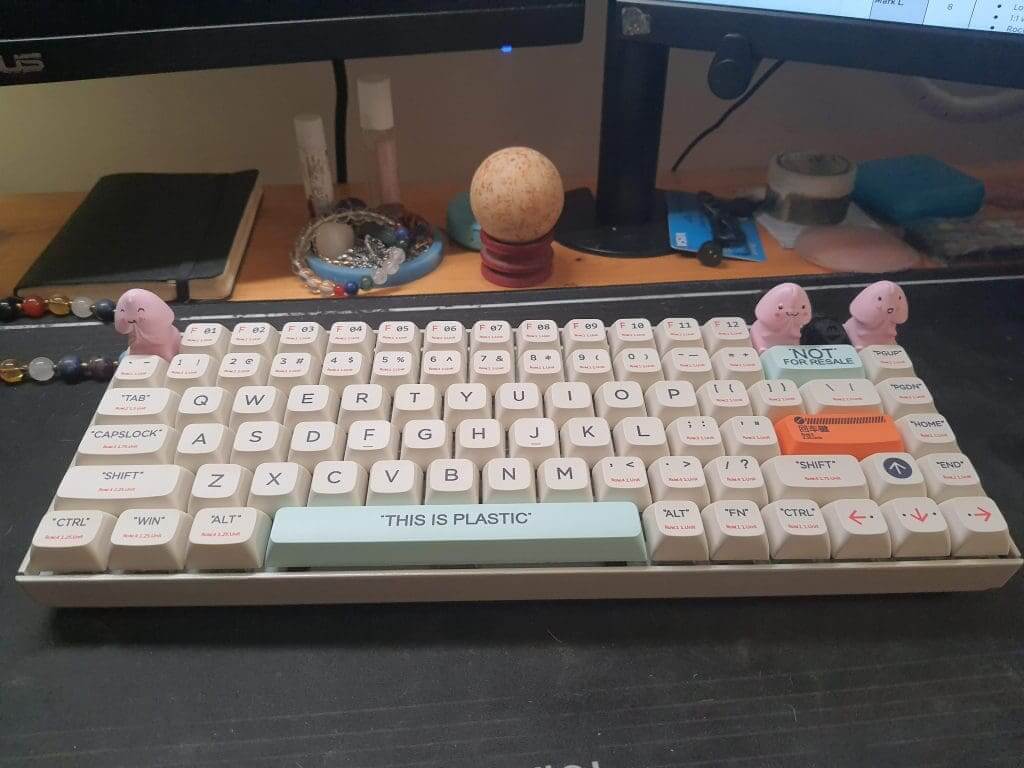 I ensured that entering 2022 with a blast will mean encouraging my creative self to continue creating and doing personal projects. I'm proud to share that this is one of those. To better accompany me with my digital journaling, I painted my keyboard beige since it would let me save lots of money instead of buying another keyboard to build!
Here's the link to my keycaps:
Just a note about these links, these are from Shopee Philippines. So, I'm not sure if you can find international shipping wherever you're reading my blog post.
By the way, let me share this cute digital notebook planner template I found when I looked for tips and tricks on using Microsoft OneNote for digital journaling.
Entering 2022 with a blast means trying to cook again
It took me almost a year or so to return to cooking, an activity I liked. Cooking helps me soothe myself and shows my care and concern for the people I cook for. Honestly, I think it belongs to one of my love languages which you call acts of service.
Back then, I generally love cooking. However, with the atrocities that happened last year, I did not possess the energy and strength to do so. It felt so tiring, and even thinking of just preparing ingredients took a toll on me. It felt like such a hard thing to do.
However, when 2022 entered, I felt like giving it another try. So, slowly but surely, I tried cooking once more. I felt the push when I saw one of my pseudo-brothers cooking at home. Consequently, I got inspired to cook, and the encouragement from my chef/cook friends pushed me in the right direction.
Photos from left to right: Corned beef omelet and fried rice, kimchi fried rice, fettuccine in tomato sauce
So, what's next for 2022?
Now that March arrived sooner than expected, I plan on writing more intently and from the heart. I missed blogging when the heart calls for it.
With that in mind, I wish everyone to feel better despite COVID-19 still lurking around. May you all feel the love and light that others feel too. Never cut wings from your interests. Make sure that you foster love and care for yourself too. Don't mind the haters or the marites around you.
These marites do not have other hobbies, just gossip, so focus on yourself and your interests. Oh, and remember to vote for candidates that you believe in! Don't let a sum of money buy your votes. Remember, we will all suffer if trash candidates get elected. 🌹
---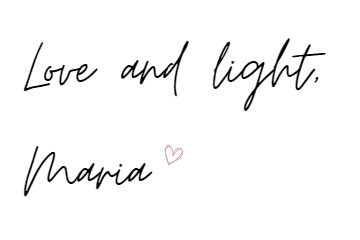 More Articles