In today's fast-paced and demanding world, productivity is a highly sought-after quality. We all strive to accomplish more in less time, but how do some individuals consistently achieve high levels of productivity? What are the habits that highly productive people possess that set them apart?
In this article, we will explore the key habits of highly productive people and provide practical tips on how you can incorporate these habits into your life to unlock peak performance.
In our quest to become more productive, we often turn to productivity hacks, time management techniques, and tools. However, the true secret to productivity lies in the habits we develop and consistently practice. Highly productive people understand the power of habits and intentionally cultivate routines that optimize their performance.
The Importance of Productivity
Before delving into the habits of highly productive people, it's essential to understand why productivity matters. Productivity is not just about checking off tasks on a to-do list; it's about achieving meaningful results in less time. Highly productive individuals can accomplish more, reach their goals faster, and have a greater sense of fulfillment.
Productivity is crucial in both personal and professional spheres. In the workplace, productivity leads to increased efficiency, improved job satisfaction, and career advancement. On a personal level, productivity allows for a better work-life balance, more time for hobbies and relationships, and personal growth.
Habit 1: Prioritize the Most Important Tasks
One of the key habits of highly productive people is their ability to prioritize effectively. They understand that not all tasks are created equal, and by focusing on the most important ones, they can maximize their impact and achieve better results.
To prioritize effectively, start by identifying your most important tasks or goals. These are the tasks that will have the most significant impact on your overall objectives. Use techniques like the Eisenhower Matrix or the 80/20 rule to determine which tasks deserve your immediate attention.
Once you have identified your priorities, create a clear action plan. Break down your tasks into smaller, actionable steps and assign deadlines to each. This will help you stay focused and ensure that you are making progress towards your goals.
Remember, it's essential to differentiate between urgent and important tasks. Urgent tasks may demand immediate attention, but they may not necessarily contribute to your long-term goals. Focus on the important tasks that align with your objectives and have a lasting impact.
Habit 2: Cultivate Deep Work
Deep work is a term coined by productivity expert Cal Newport, referring to the ability to focus without distraction on a cognitively demanding task. Highly productive people understand the value of deep work and intentionally create an environment conducive to concentration and deep thinking.
To cultivate deep work, eliminate distractions and set aside dedicated time for focused work. Turn off notifications on your devices, close unnecessary tabs, and create a quiet and clutter-free workspace. Establish a routine that allows for uninterrupted periods of deep work, whether it's early mornings or blocked-off time slots in your calendar.
Additionally, practicing mindfulness and meditation can help enhance your ability to concentrate and engage in deep work. By training your mind to be present and focused, you can improve your productivity and achieve a state of flow.
Habit 3: Set Clear Goals and Create Action Plans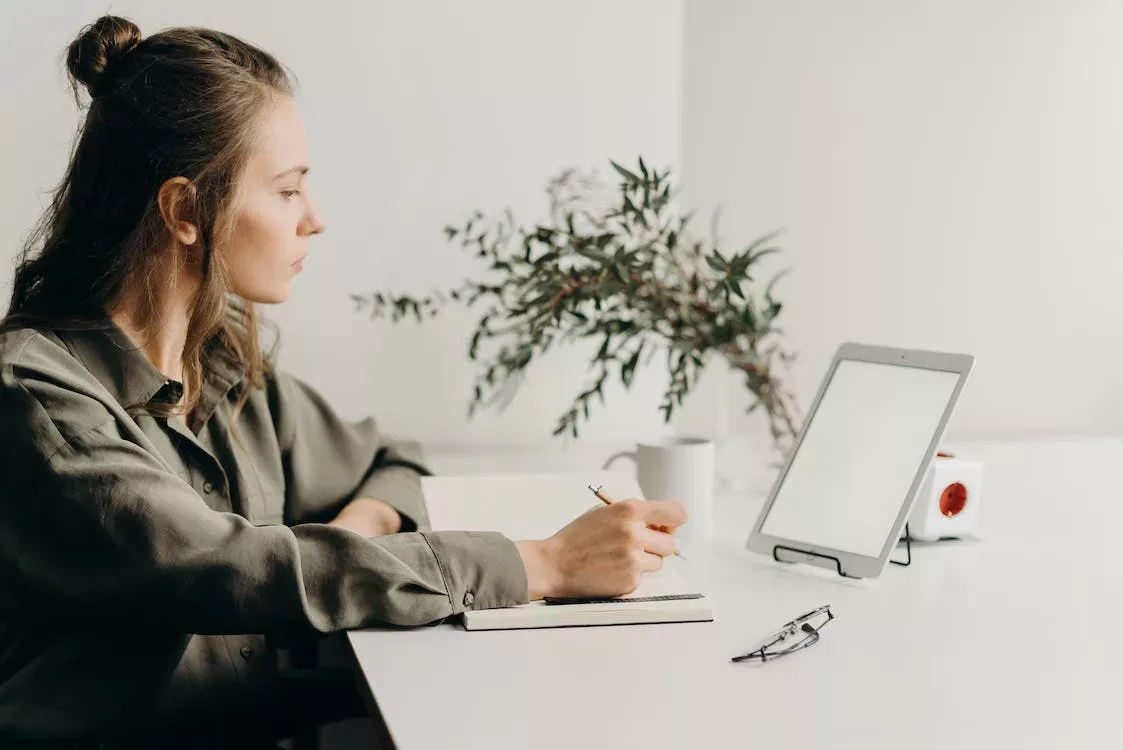 Highly productive people are masters of goal-setting. They understand that clear goals provide direction, motivation, and a sense of purpose. Without clear goals, it's easy to get lost in a sea of tasks and lose sight of what truly matters.
When setting goals, make them specific, measurable, attainable, relevant, and time-bound (SMART). This framework ensures that your goals are well-defined and actionable. Break down your goals into smaller milestones or objectives and create action plans for each.
Action plans outline the specific steps you need to take to achieve your goals. They provide a roadmap and a sense of structure, making it easier to stay on track. Regularly review and revise your goals and action plans as needed to adapt to changing circumstances.
Habit 4: Practice Effective Time Management
Time is a finite resource, and highly productive people understand the importance of managing it effectively. They are skilled at prioritizing tasks, minimizing time-wasting activities, and optimizing their schedules for maximum efficiency.
To practice effective time management, start by analyzing how you currently spend your time. Track your activities for a week to identify patterns, time sinks, and areas for improvement. Once you have a clear picture of how you use your time, identify areas where you can eliminate or delegate tasks that don't align with your priorities.
Utilize productivity techniques such as time blocking, Pomodoro Technique, or the 2-minute rule to structure your day and make the most of your time. Set aside dedicated blocks of time for specific tasks or projects, and avoid multitasking, as it can lead to decreased productivity and increased errors.
Remember to build in buffer time for unexpected interruptions or delays. It's also important to schedule breaks and downtime to recharge and maintain productivity throughout the day.
Habit 5: Take Regular Breaks
While it may seem counterintuitive, taking regular breaks is essential for maintaining productivity. Highly productive people understand the importance of rest and recovery to prevent burnout and maintain focus.
Research shows that taking short breaks throughout the day can improve concentration, creativity, and overall productivity. Breaks allow your brain to recharge and replenish cognitive resources, leading to better performance.
Incorporate both active and passive breaks into your daily routine. Active breaks involve engaging in physical activity or stretching to combat the sedentary nature of many tasks. Passive breaks, on the other hand, involve activities like meditation, deep breathing, or simply taking a few moments to relax and clear your mind.
Experiment with different break durations and frequencies to find what works best for you. Some people find that taking short, frequent breaks every hour is most effective, while others prefer longer breaks every few hours. Listen to your body and adjust your break schedule accordingly.
Habit 6: Establish a Morning Routine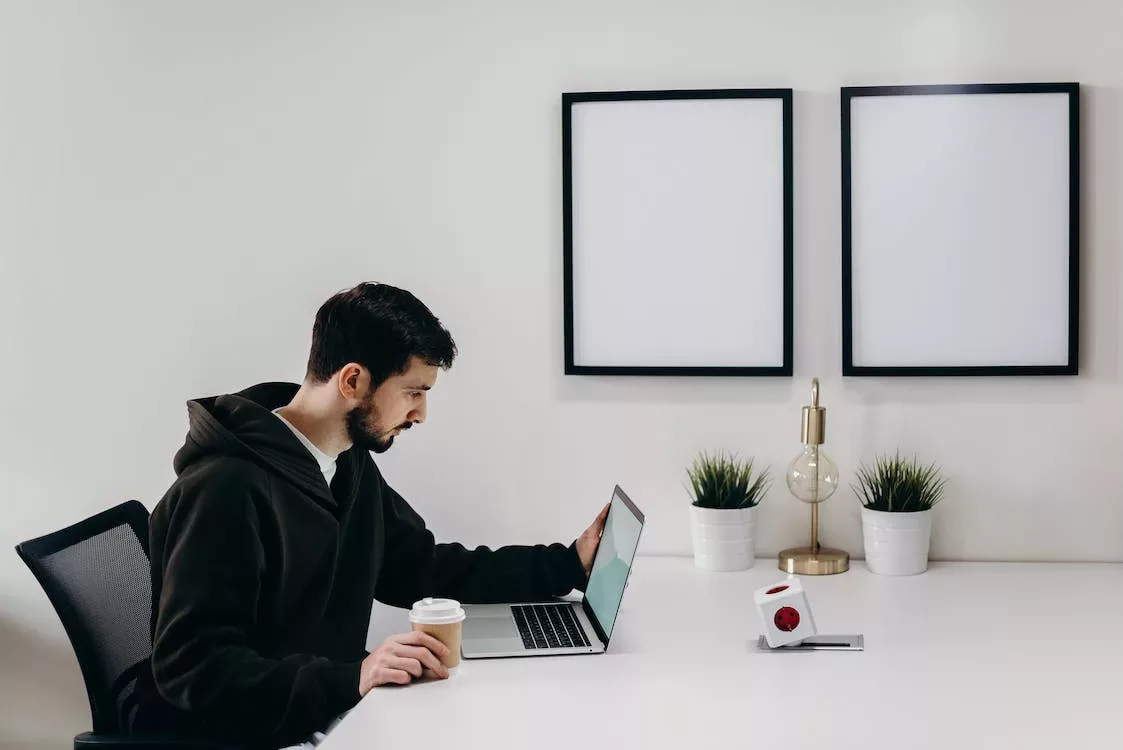 The way you start your day sets the tone for the rest of it. Highly productive people understand the power of a well-established morning routine in setting them up for a productive day ahead.
A morning routine helps create structure and consistency, allowing you to start your day on a positive and productive note. It can include activities such as exercise, meditation, journaling, reading, or planning your day. The key is to incorporate activities that energize and inspire you, setting the stage for a focused and productive mindset.
Experiment with different activities and find a routine that works best for you. Consider waking up earlier to allow for dedicated time to engage in your morning routine without feeling rushed or stressed. Remember to prioritize self-care and make time for activities that nourish your body and mind.
Habit 7: Practice Self-Care and Well-being
Self-care is not selfish; it's an essential component of productivity and overall well-being. Highly productive people understand that taking care of themselves physically, mentally, and emotionally is crucial for sustained productivity and optimal performance.
Prioritize activities that promote self-care and well-being, such as regular exercise, healthy eating, quality sleep, and stress management techniques. Engage in activities that bring you joy and help you recharge, whether it's spending time with loved ones, pursuing hobbies, or practicing mindfulness.
Remember to set boundaries and learn to say no when necessary. Overcommitting and neglecting your needs can lead to burnout and decreased productivity eventually. Take time to recharge and rejuvenate, allowing yourself to show up fully present and energized in all areas of your life.
Habit 8: Embrace Continuous Learning
Highly productive people have a growth mindset and are committed to continuous learning and personal development. They understand that learning new skills and acquiring knowledge is essential for adapting to change and staying ahead in a rapidly evolving world.
Make a habit of investing time in learning and self-improvement. Set aside dedicated time each week for reading books, taking courses, attending webinars, or listening to podcasts. Take advantage of online resources, industry conferences, and networking opportunities to expand your knowledge and skills.
Stay curious and seek new challenges and opportunities for growth. Embrace feedback as a valuable tool for improvement, and actively seek mentors or role models who can guide and inspire you on your journey.
Habit 9: Stay Organized and Declutter
A cluttered environment leads to a cluttered mind. Highly productive people understand the importance of staying organized and keeping their physical and digital spaces tidy.
Invest time in decluttering and organizing your workspace, both physically and digitally. Create systems and routines for managing your tasks, files, and information. Utilize tools and technology such as task management apps, project management software, and cloud storage to streamline your workflow and stay organized.
Regularly review and clean up your physical and digital spaces to eliminate distractions and create a conducive environment for productivity. A clean and organized space fosters clarity and reduces mental clutter, allowing you to focus on the task at hand.
Habit 10: Foster a Positive Mindset
A positive mindset is a powerful tool for increasing productivity and overcoming challenges. Highly productive people understand the impact of their thoughts and actively cultivate a positive and optimistic outlook.
Practice gratitude and focus on the positives in your life and work. Celebrate your successes, no matter how small, and seek opportunities for growth and learning in every situation. Embrace failure as a stepping stone to success, and view setbacks as opportunities for growth and improvement.
Develop a daily affirmation or mantra that reinforces a positive mindset, and repeat it to yourself regularly. Surround yourself with positive and supportive people who uplift and inspire you. By fostering a positive mindset, you can cultivate resilience, motivation, and a can-do attitude that fuels your productivity.
Habit 11: Utilize Tools and Technology
In today's digital age, there is an abundance of productivity tools and technology available to support your efforts. Highly productive people leverage these tools to streamline their workflows, automate repetitive tasks, and stay organized.
Explore different productivity tools and find ones that align with your needs and preferences. Project management software, task management apps, note-taking tools, and calendar apps can all help you stay organized and manage your time effectively.
Additionally, consider using time-tracking apps or browser extensions to gain insights into how you spend your time and identify areas for improvement. Automation tools, such as email filters or workflow automation software, can save you time and reduce manual tasks.
However, it's important to strike a balance and avoid getting overwhelmed by the plethora of tools available. Choose a few key tools that align with your goals and workflow, and take the time to learn and master them. Remember, technology should serve as a productivity enabler, not a distraction.
Habit 12: Delegate and Collaborate
Highly productive people understand the importance of leveraging the strengths and expertise of others. They are skilled at delegating tasks and collaborating with teammates to achieve collective goals.
Identify tasks or projects that can be delegated to others, whether it's a colleague, assistant, or outsourcing to a freelancer. Delegation frees up your time to focus on high-value activities and allows others to contribute their skills and expertise.
Collaboration is also key to productivity. Seek opportunities to collaborate with colleagues, brainstorm ideas, and leverage collective knowledge and resources. Collaborative tools and platforms, such as project management software or communication apps, can facilitate effective collaboration and enhance productivity.
Remember, effective delegation and collaboration require clear communication, trust, and accountability. Clearly communicate expectations, provide necessary resources and support, and recognize and appreciate the contributions of your team members.
Habit 13: Minimize Distractions
In an increasingly digital and interconnected world, distractions are abundant. Highly productive people are masters at minimizing distractions and creating an environment that fosters focus and concentration.
Identify the key distractions in your environment and take steps to minimize their impact. This may involve turning off notifications on your devices, setting boundaries with colleagues or family members, or utilizing noise-canceling headphones in a noisy workspace.
Practice mindful browsing and limit time spent on social media or other non-productive websites. Consider using website blockers or productivity apps that restrict access to distracting websites during designated work periods.
Create a physical or digital workspace that is free from clutter and distractions. Keep only essential items within reach and remove anything that may divert your attention. Designate specific times for checking emails or messages to prevent constant interruptions.
Habit 14: Practice Mindfulness and Meditation
Mindfulness and meditation have gained significant popularity recently, and for good reason. These practices have been shown to reduce stress, enhance focus, and improve overall well-being. Highly productive people incorporate mindfulness and meditation into their daily routines to optimize their mental state and increase productivity.
Take a few minutes each day to engage in mindfulness exercises or meditation. This can be as simple as focusing on your breath, observing your thoughts without judgment, or practicing gratitude. Use apps or guided meditation resources to support your practice.
Incorporate mindfulness into your daily activities, such as eating, walking, or even during routine tasks. By staying present and fully engaged in the present moment, you can enhance your productivity and experience a greater sense of clarity and calm.
Habit 15: Maintain a Healthy Work-Life Balance
Achieving and maintaining a healthy work-life balance is essential for sustained productivity and overall well-being. Highly productive people understand the importance of setting boundaries and making time for activities outside of work.
Establish clear boundaries between work and personal life. Designate specific times for work and nonwork activities and strive to stick to those boundaries. Avoid bringing work-related tasks or devices into personal time, and vice versa.
Prioritize self-care, hobbies, and relationships outside of work. Make time for activities that bring you joy, help you recharge, and foster personal growth. Engage in regular exercise, spend quality time with loved ones, pursue hobbies, and take vacations or breaks to rejuvenate.
Remember that a healthy work-life balance not only enhances productivity but also promotes overall happiness and well-being. It allows you to show up fully present and energized in all areas of your life.
Habit 16: Seek Feedback and Adapt
Productivity is an ongoing journey of growth and improvement. Highly productive people actively seek feedback, reflect on their performance, and adapt their strategies as needed.
Regularly evaluate your performance and seek feedback from colleagues, mentors, or supervisors. Embrace constructive criticism as an opportunity for growth and improvement. Use feedback to identify areas for development and implement changes to enhance your productivity.
Stay open to new ideas and approaches. Be willing to experiment with different strategies and techniques to find what works best for you. Adapt to changes in your environment or circumstances, and continually refine your routines and habits.
Remember that productivity is not a one-size-fits-all concept. What works for one person may not work for another. Stay flexible and be willing to adjust your approach based on your individual needs and goals.
Habit 17: Build Supportive Relationships
Surrounding yourself with supportive and like-minded individuals can significantly impact your productivity. Highly productive people understand the power of relationships and actively seek a network of colleagues, mentors, and friends who inspire and motivate them.
Build relationships with individuals who share similar goals and values. Seek mentors or role models who can provide guidance, support, and accountability. Engage in networking events, industry conferences, or online communities to connect with like-minded individuals.
Collaborate with colleagues and foster a culture of support and collaboration within your workspace. Share knowledge, insights, and best practices. Engage in brainstorming sessions, peer reviews, or accountability partnerships to enhance your productivity.
Remember, relationships are a two-way street. Offer support and assistance to others, as this fosters a sense of community and collaboration. By surrounding yourself with supportive relationships, you can amplify your productivity and achieve greater success.
Habit 18: Celebrate and Reflect on Successes
Highly productive people recognize the importance of celebrating their successes and reflecting on their achievements. They understand the value of acknowledging milestones and progress, no matter how small.
Take time to celebrate your accomplishments, whether it's completing a challenging task, reaching a goal, or overcoming a significant obstacle. Recognize and reward yourself for your hard work and achievements. This cultivates a positive mindset and reinforces your motivation and drive.
Reflect on your successes and learn from them. Identify what worked well, the strategies or habits that contributed to your success, and how you can replicate or build upon them. Equally important is reflecting on failures or setbacks. Extract valuable lessons from these experiences and use them to improve and grow.
Regularly review your progress and reassess your goals. Celebrate milestones along the way and adjust your action plans as needed. This continuous cycle of celebration and reflection fuels your productivity and propels you towards continued success.
Conclusion
Becoming a highly productive person is not an overnight transformation; it's a journey of self-discovery and intentional habits. By incorporating the habits of highly productive people into your life, you can unlock your full potential and achieve peak performance.
Remember that productivity is not solely about checking off tasks on a to-do list; it's about aligning your actions with your goals and values. Embrace the power of habits, prioritize effectively, cultivate focus, and take care of your physical, mental, and emotional well-being.
Each individual's path to productivity may be unique, so experiment with different strategies and techniques to find what works best for you. Stay committed, adapt as needed, and celebrate your successes along the way. With dedication and perseverance, you can become a highly productive person and unlock your true potential.
---
---