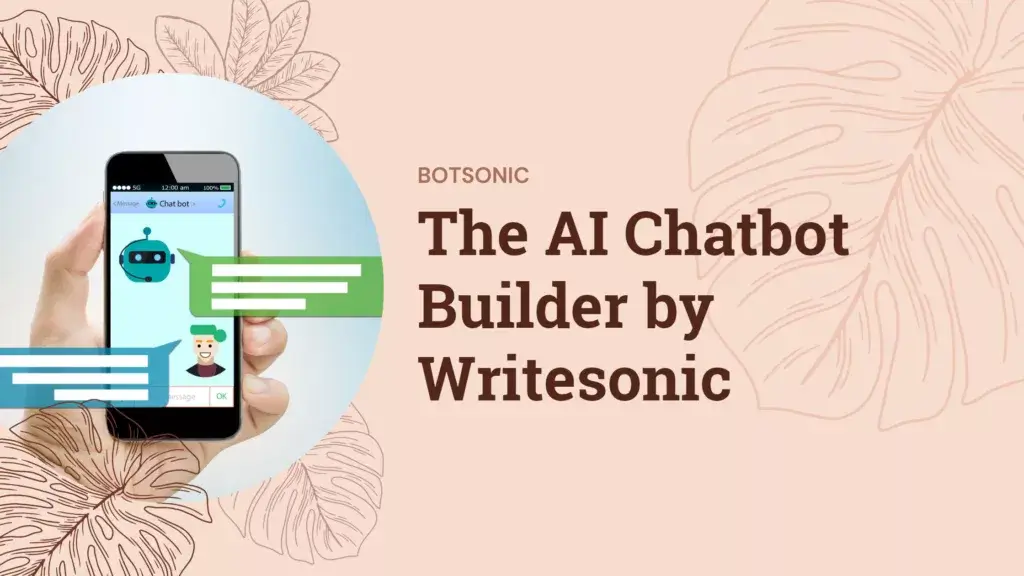 San Francisco, CA – May 30, 2023 – Leading Generative AI platform, Writesonic, is proud to announce the launch of its latest innovation, Botsonic, a groundbreaking no-code AI chatbot builder equipped with GPT-4 technology. The release of Botsonic is set to transform the way businesses across various industries interact with customers, offering unparalleled customer support and seamless digital experiences, while saving 80% of the time spent on handling simpler queries. With a no-code integration approach, any business in any industry can effortlessly integrate Botsonic into their website in just 2 minutes.
On its launch date, May 11th, on Product Hunt, Botsonic grabbed the #1 Product of the Day spot on Product Hunt, a testament to its innovative potential. Product Hunt also prominently featured Botsonic in their daily, weekly, and weekend newsletters, calling it a "ChatGPT as a service."
In today's fast-paced digital world, businesses are constantly searching for ways to enhance customer engagement and improve support services. The introduction of Botsonic is poised to revolutionize the industry by leveraging the power of GPT-4, ChatGPT and natural language processing to create hyper-intelligent, conversational AI experiences that cater to the unique needs of each visitor.
What sets Botsonic apart from other chatbot builders is its ability to train ChatGPT-4-like chatbots on specific data, ensuring highly personalized and accurate responses to user queries. Traditional rule-based chatbots, which often provide limited user interactions and manual setup of multiple flows, are no match for the advanced AI capabilities of GPT-powered systems.
I firmly believe that our all-in-one AI engagement platform is the key to unlocking limitless possibilities for businesses and individuals in their communication and customer engagement strategies. Our mission is to make cutting-edge AI technology accessible and user-friendly, enabling our users to create powerful, personalized, and seamless experiences that propel their businesses into the future.

Samanyou Garg, Founder of Writesonic
What is Botsonic?
With Botsonic, businesses can now provide smart, human-like responses based on the information the chatbot has been trained on, leading to a more satisfying and efficient user experience. This significantly reduces the need for human intervention for simple inquiries, allowing customer support teams to focus on more complex tasks. Moreover, if a query is beyond the chatbot's understanding, Botsonic can seamlessly hand it off to a human agent through integrations with helpdesk systems.
Designed to be user-friendly and accessible to individuals without technical expertise, Botsonic makes it incredibly simple to build and integrate AI chatbots on websites. Businesses can easily upload their knowledge base in various formats, such as documents, PDFs, PPTs, knowledge base or website links. From there, Botsonic analyzes and learns the provided information to generate intelligent, human-like responses for the chatbot.
In addition to its advanced AI capabilities, Botsonic offers extensive customization options, allowing businesses to create chatbots that align perfectly with their brand identity. From naming the chatbot and choosing brand colors to crafting a catchy tagline and personalizing a welcome message, companies can ensure a seamless integration with their website's design and user experience.
Botsonic's versatile applications extend beyond customer support, making it suitable for use across a variety of industries and purposes.
Examples include improving customer experience, capturing leads as an AI real estate advisor, driving customer engagement, increasing efficiency, and more. With the ability to learn and grow with a business and adapt to visitor conversations, pain points, and feedback 24×7, Botsonic is an invaluable tool for any organization looking to enhance its digital presence.
Writesonic's mission is to provide an all-in-one AI engagement platform that empowers businesses and individuals to revolutionize the way they communicate and engage with their audiences. With the launch of Botsonic, Writesonic continues to push the boundaries of AI-driven content creation, reinforcing its position as a leader in the industry.
For more information about Botsonic and Writesonic, visit https://writesonic.com.
About Writesonic
Writesonic, backed by Y-Combinator and the creators of Chatsonic and Botsonic, specialises in providing AI-driven writing solutions for businesses and individuals alike. Their innovative, easy-to-use platforms utilize state-of-the-art natural language processing and GPT-4 technology to deliver exceptional content and customer experiences.