Food Delivery
Top 5 Occasions To Call For Food Delivery
For starters, why do we call for delivery? Why spend money on delivery? Why not just cook for yourself or for the whole household?
My thoughts revolve on this: maybe because they are craving for food that cannot be found in your fridge or cannot be made by someone in your household.
People may crave different cuisines and different restaurants that may be far from where you are currently living in. You may be a great chef, but too tired to even cook for yourself when you get home from work. You may be too busy working that you have just dined out or take out or ask for delivery. Surely, the last choice would be your solution.
Here's to share some occasions to call for food delivery: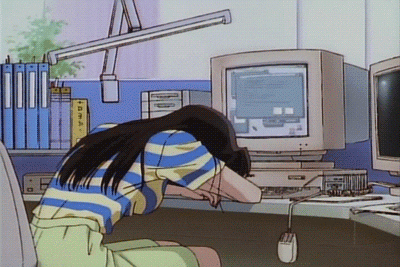 Just too tired
Too tired to function
Your job exhausts you and you cannot think of any other thing besides sleeping every time you get home. The work load drains you yet it drives you hungry. Why bother cooking if you can just have a delivery?


Discounts / Promos
Some of the online delivery transactions have started to give out discounts or promos to cater your cravings. Some even have free deliveries or promos like buy 1 take 1 and sometimes cost cheaper than going to the resto yourself!
You have a movie date or binge-watch some series at your place.
When your partner is coming over for a movie date or to marathon a series that you are both watching, you have to have food. Cooking maybe a good way to spend some quality time with your partner yet it consumes time. So instead of tiring yourselves, just call for delivery! You won't have to pause for hours, just for a few moments when your food has been delivered and you need to receive it.
You have friends coming over at your place.
Having friends come over is one happy event! Preparing food for your friends surely makes someone happy because you feel great whenever they eat what you made. But, have you ever thought of having various cuisines while with your friends? People have dissimilarities and with food, some are just picky because of reasons (e.g. diet) that some get ridiculed. To stop yourselves from arguing over on what should you eat because you all like different food, have yourselves order your food from different restaurants!
You intensely crave for other cuisines.
Ah yes! The ultimate occasion, intense craving for a certain cuisine. We all like our native cuisine, but sometimes our taste buds look for another cuisine outside of what we have. We think of Japanese (tonkatsu, gyoza, sushi, etc) or Chinese (dimsum, noodles, etc) or American (burgers, burgers, burgers!) or another. As an ordinary person living in this world, you can never learn how to make all of those at once! And for how long will you be craving those? So instead of thinking of making one, why not just have them delivered?
I have a solution for you!
Have you heard of foodpanda?
It's an online delivery marketplace that caters up to 1,000 partner restaurants nationwide! It has been in the country since June 2014 and continues to expand its horizon!
In case you are wondering about how to order, it's simple as this:
How to order from foodpanda
Also, if you're wondering what other cuisines they have, here's something to look at:
The cuisines
foodpanda app
So what are you waiting for?
Go and try out foodpanda now! Satisfy your cravings!